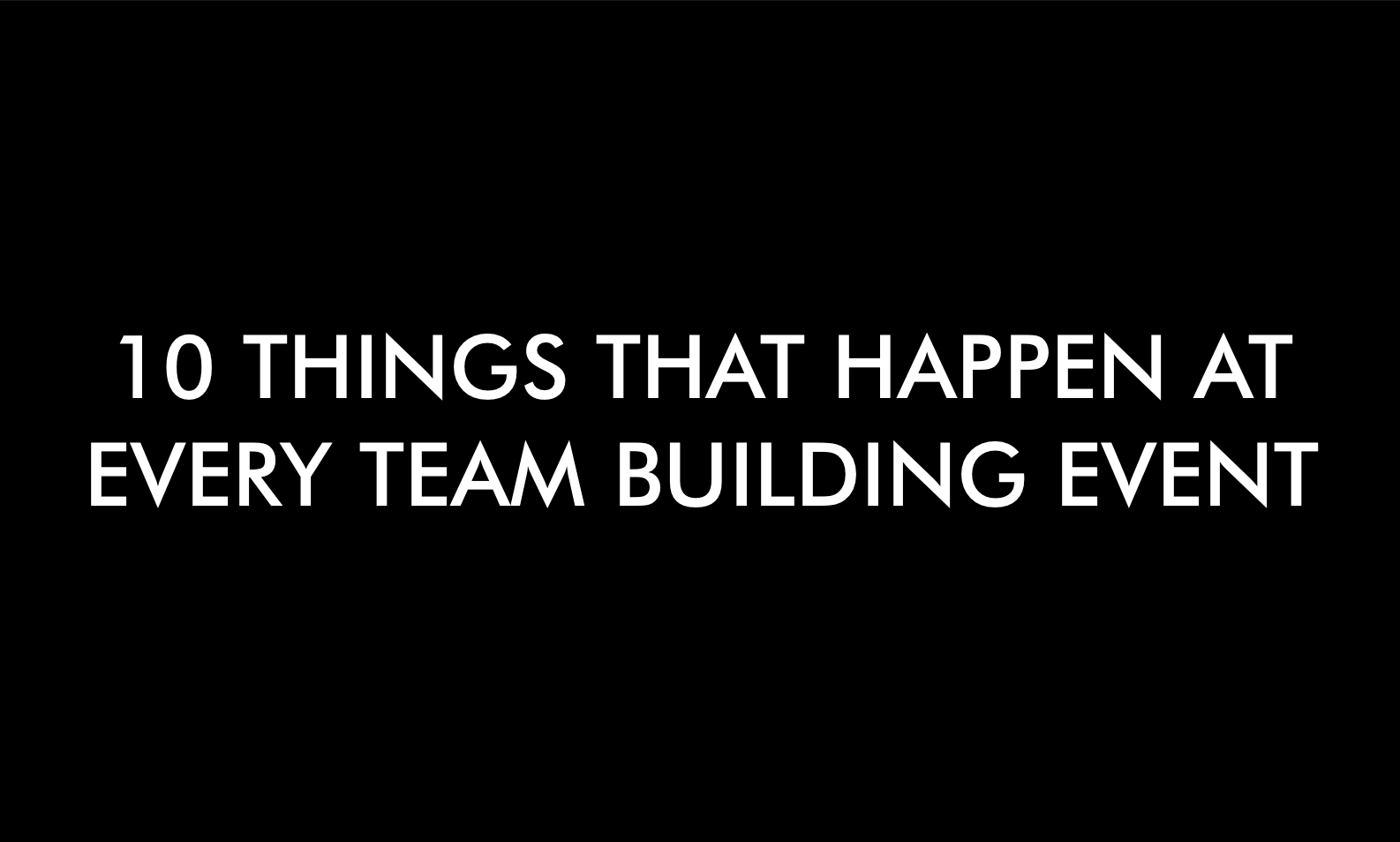 10 Things That Happen During Every Team Building Escape Room Day

When it comes to planning a team building event in London, you want something that is fun, challenging and memorable. An escape room ticks all of those boxes and here at AIM Escape Rooms London, we are the masters of hosting team building events!
We have already hosted the likes of Amazon, Facebook, Deliveroo, HSBC, Natwest, British Airways, Sky and many, many more in the past year and as you can imagine, we've seen some hilarious hijinks take place during team building events.
Below, we have listed 10 things that happen during every team building event at escape rooms…
 
Excitement
When people realise that they're going to be doing an escape room, there is usually a lot of excitement and also lots of questions!
 
The Confident Ones
You get the people who have done escape rooms before who are very confident going into the game. These tend not to be escape room enthusiasts as such, just Dan from sales who has done 5 escape rooms and "made it out every time". 
 
The Cautious Ones
You get the people who have never done an escape room before and have no idea what one is. These people are usually a little unsure of what is about to happen and have no idea what to expect. It's always a lot of fun watching their reactions as they enter the game!
 
A Leader Emerges
The people who try and take the lead initially usually do not end up as the team leader. This happens in so many games, where one person goes in very confident and starts telling people what they should be doing, before people soon realise that this person is in fact, not the oracle and they don't know everything. 
 
Solving That First Puzzle
When that first puzzle is solved, or that first clue is found, confidence spreads throughout the group like wildfire. Players are always buoyed by their early victory and feel as though they can solve anything that is thrown at them.
 
Misplaced Confidence
This early confidence is usually misplaced though and as the clock starts to tick down and the puzzles get harder cracks start to appear amongst the group. This when you need to keep a cool head. It can be easy to get stressed out when someone keeps suggesting the wrong answer, but this is where your games master is key.

The game masters are there to give you a nudge in the right direction when you are stuck and it's important to know when to ask for a clue. If we feel that you are getting close to solving it when you ask, we'll let you know that you're heading in the right direction, but if you're way off track, we can steer you back on to the correct path. 

The Team Comes Together
Following this, we usually see teams come together as one and work towards a common goal. This is the home straight, this is when you need everything to fall into place to escape before the time runs out. 
Panic Sets In
Then the clock starts to run down and panic can begin to set in amongst the team. People start to ask, "Are we going to escape in time?", "How many puzzles do you think we have left?" and "We haven't even used any of these yet, have we?". This bit is always fun to watch for a game master, as we know just how close or how far you are from finishing.
Sweet Victory
The joy and elation when you solve that final puzzle and realise that you've made it out is unmatched. Teams come out of the rooms ecstatic and full of confidence having saved the world, or escaped from a deadly psychopath and now they feel ready to take on anything.
Back To Work
Then it's back to work unfortunately...
If you're looking to book a team building day in London, then you've come to the right place. Here at AIM, we have four different escape rooms available for groups to play and we can host up to 22 players in one round of games. If you've got more than that, we can also cater for larger groups in multiple rounds with food and drink options available. So if you're looking for an escape room in London for your next team building event, then look no further!
Head over to our Team Building page now to make an enquiry or to book.
Happy escaping!