Customer reviews \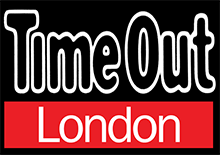 «Thoroughly immerse yourself in this wondrous update on the escape room craze. AIM don't use padlocks and puzzle boxes, they're all about state of the art automation in their series of multi-area rooms that are all decked out to a high spec.»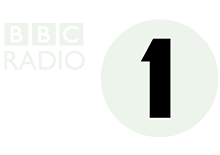 «We thought the puzzles were largely excellent — the karaoke and the 'sunbed' were particularly innovative. A few of us are escape room veterans who've done quite a few games of this sort, and thought these challenges were really different and entertaining. Impressive!»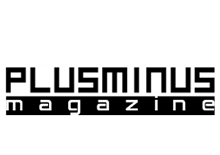 «There were twists and turns and just when you think you've cracked it, the Psychopath has another trick up his sleeve. I can't wait to bring the rest of the Plus Minus team and try out another room.»


Great Customer Service
We booked 4 rooms with AIM for our team building - they have been very helpful during the booking and flexible when changes needed to be made. We also had great 2 members of the team taking care of us on the day and the rooms themselves were great! Definitely recommend this place.


Corporate Event
Visited AIM Escape for a corporate event recently and was well impressed. We did all four of the rooms across our group and everyone enjoyed it! 5*


Psychopath's Den
Best room we have been in. We all had things to do, so we didn't all have to concentrate on one thing. Staff were very friendly and helpful. Very creepy great puzzles! LOVED IT! 10 out of 10!


Amazing!
Played psychopaths den with 2 friends last weekend and it was absolutely amazing. Can't wait to go back and try one of the others!


Great Fun
Wow this was my first ever visit to an escape room and I wasn't disappointed. Great staff, who explained everything beforehand and was there to meet us at the end. Fantastic rooms very atmospheric. Definitely recommend. Thanks for a fab hour.


Best Escape Room in the UK!
We've done over 50 escape rooms around the world and this was definitely the best we've done in the UK. A new take on things, high tech, never left with nothing to do and a good level of difficulty.


Fantastic Tech Elements!
I've played the Spy Heroes and Hangover rooms recently and both are simply excellent. Fresh and creative puzzles, barely any padlock situations and only when it makes sense, lots of exciting tech elements and really thorough theming. It's everything you can ask for in an escape room, can't recommend these enough!


Best 30th Birthday Party!
I organised my friends 30th birthday party at AIM and we had an amazing time! The staff were really helpful beforehand sorting out drinks and a cake and on the day everything ran smoothly and they even sang happy birthday for us! It certainly made it a birthday party to remember!


Great Birthday!
Went to AIM Escape for my son's birthday party and it was great! Staff were friendly and put us at ease as we hadn't done an escape room before! My son and his friends all loved it and agreed it was the best birthday party they've been to! We did spy heroes which I would definitely recommend for a kids birthday party!


Birthday Party
I surprised my husband for his birthday with an escape room at AIM. He's done a few escape rooms before, and AIM topped all of them! The staff were great and made this an amazing birthday party! We'll definitely be coming back to do one of the other rooms in the summer and I can't wait!


Fans of horror
Fans of the horror genre won`t be disappointed with the Psycopath's Den escape room. This room has some interesting high-tech elements that we hadn`t seen before anywhere else, along some twisty, shocking surprises made this room a win for us


A blood-soaked escape room
Within the Psychopaths Den room, the atmosphere is fittingly spooky and it appears that the set designer spent great time on the details. That, along with the sound design, smell, enabled us to really get engulfed in his world. The clues and puzzles are thought out and fun to solve compared to other escape rooms we've been to. This is the next-level escape room experience that provides a 'wow factor'. If you are wanting to do multiple rooms in one visit, AIM will not disappoint you.


EPIIIIIICCCCCCC !!!
It was Amazing !!! Were doing escape rooms all the time with my friend and this one was by far the best. we will definitely be back to do the rest of the rooms !! Its worth the experience ! THANKS TO THE TEAM FOR BEING SO LOVELY AS WELL! Xx


Patient zero
The atmosphere of the venue was amazing, everyone was incredibly friendly, the rules were well explained and simple. The actual room was very interesting and intricate, there were many different puzzles where you have to think outside the box and watch your surroundings closely. The whole experience was amazing and exciting, I would definitely recommend this to anyone who likes riddles.


Psychopath's Den
What a phenomenal place. Myself and my other half have visited around 15 different escape rooms across the country over the past couple of years and AIM is up there as one of the absolute best. The right level of difficulty, excellent set pieces and genuinely evocative. We can't wait to go back and have a go at the other rooms! Thank you team!


Just amazing!!!!
Aim escape is one of the best escape rooms I have ever done and I have done about 15! The automated hints mean you never have to talk to a staff member. The amount of technology is enormous and the puzzles very clever. The staff had to skip a few parts because we couldn't quite work them out, however we hardly noticed. Everything was well concealed until you needed it. If I could I would rate them 100!


Best Date ever!
We did the Patient Zero with my date and it was super fun! We barely escaped with a few minutes to spare. The puzzles were challenging enough and the design was almost equivalent to a movie's. The rooms we played before were full with keys and padlocks but this had none. We enjoyed it a lot, will be back soon for the Psychopath :)
Our Games \
Escape Room Game 1
From £30
Armageddon beckons. The world's superpowers are no more. Renegade factions vie for domination. Rogue scientists have breached all moral boundaries creating pathogens that create non-humans. Nerve agents so nightmarish that they corrupt physically and mentally, turning those exposed into the living dead - zombies. In the subterranean depths of their secret facility, the pathogen has escaped. It must be contained or all humankind, as we know it, will cease to exist. Your mission – contain the bio-threat, secure the facility and escape uninfected. Can you hold your breath for 60 minutes? This high tech terror will test the smartest players. *All under 16s must be accompanied by an adult.
Escape Room Game 2
From £30
You know the instant the door slams shut behind you – bad things happen here. Evil is Omnipresent. Heart-thumping terror builds relentlessly as each nerve-shredding minute creeps past. Can you escape a dreadful fate or will you become another blood-stained or blood-drained statistic? Amid the gore-caked instruments of torture, hemmed in by the blood-spattered walls you must keep your wits as sharp as his scalpels to avoid his clutches – he is very close, somewhere in the shadows. Only by solving his crazed, fiendish puzzles can you, quite literally, save your skin. Complete with a real crematorium and gallons of O-neg this is the ideal escape room experience for lovers of horror and adrenaline-fuelled frights.
Escape Room Game 3
From £30
Something evil has moved into Room 13. Guests are disappearing and management is losing control of the situation. It all started when that group of teens went in with their black candles, tarot cards and Ouija boards. They have awoken something that should have stayed dormant and now it has a taste for human souls. In a last ditch effort to save the hotel, the eccentric owner has offered a reward to anyone that can clear this dark spirit from the room. Can your team survive a stay at the horror hotel? Check out is in an hour, if you stay longer you stay forever…
Escape Room Game 4
From £30
You're going undercover. Your friend James has gone off the grid and you need to check if he's OK. You swing by his restaurant – the lights are on but James isn't home. The door slams shut, trapping you inside. James liked his security high-end. A note on the table tells you that James is actually an international spy – this is all a cover for his espionage escapades. It's his HQ and he has been snatched by the henchmen of his evil arch-enemy – Mr Supervillain. You must solve all the puzzles and clues in the room and deploy the huge array of gadgets to save your super-spy pal. As well as hardware and gizmos, you'll need to think with the cunning of an ace agent – logic, speed and daring are required. This Escape Room is great for all the family – 10 to 60 welcome, comfortable clothes are advised. *All under 16s must be accompanied by an adult.
Escape Room Game 5
From £20
( *Please note this is not an escape room. ) You didn't ask for any of this. But suddenly you find yourself the sole inheritor of a distant relative's house. Naturally, you snoop in the attic. There, you flick through a dusty old diary and learn of a robot named Gregg, your great-great-great-great aunt's science experiment. So when a long-lost package turns up on your doorstep containing poor Gregg's parts, you soon realise the clock's ticking: you've got just 60 minutes to put him together again. Failure to do so? Gregg will be wiped clean - and you'll have to live with the guilt. This time, you'll gather around this intriguing Game Chest, made up of hidden compartments and secrets. Prepare for some intricate, fast-paced puzzles, guaranteed to get the heart thumping. **All under 16s must be accompanied by an adult.
Prices \
Monday – Friday
Off-peak (09:00 — 17:59)
Monday – Friday
Peak (18:00 — 23:00)
Saturday – Sunday
Peak (09:00 — 23:00)
All prices inc. VAT
High demand slots are priced at a premium and
are regulated automatically based on availability
Bookings \
02
Select available time
Thu

07/12

Fri

08/12

Sat

09/12

Sun

10/12

Mon

11/12

Tue

12/12

Wed

13/12

Thu

14/12

Fri

15/12

Sat

16/12

10:20

11:50

13:20

14:50

16:20

17:50

19:20

20:50

22:20

10:20

11:50

13:20

14:50

16:20

17:50

19:20

20:50

22:20
10:20

11:50

13:20

14:50

16:20

17:50

19:20

20:50

22:20

10:20

11:50

13:20

14:50

16:20

17:50

19:20

20:50

22:20
10:20

11:50

13:20

14:50

16:20

17:50

19:20

20:50

22:20

10:20 11:50

13:20

14:50

16:20

17:50

19:20

20:50 22:20
10:20

11:50

13:20

14:50

16:20

17:50

19:20

20:50

22:20
10:20

11:50

13:20

14:50

16:20

17:50

19:20

20:50

22:20

10:20

11:50

13:20

14:50

16:20

17:50

19:20

20:50

22:20
10:20

11:50

13:20

14:50

16:20

17:50

19:20

20:50 22:20
45.00
35.00

— Hot slots are priced at a premium based on limited availability.

— Cold slots are priced at a discount based on special offers & availability.
03
Please fill in the form with your details
Our Clients \
For who \ 01 \ Professionals 02 \ Families 03 \ Friends 04 \ Students 05 \ Tourists
Our Escape Room Packages \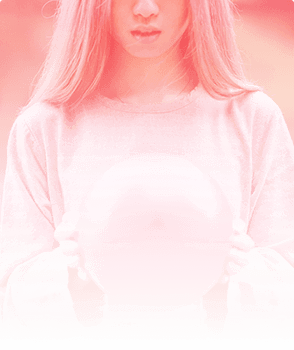 Celebrate that special day at AIM Escape Rooms in London. Perhaps that slice of birthday cake will have to wait until they escape. Don't blow out the candles just yet.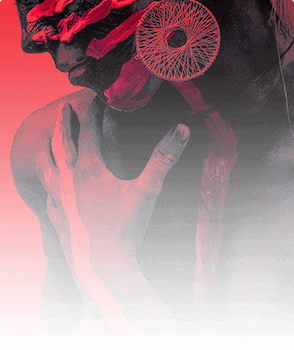 Want to celebrate your upcoming nuptials in style? Our Hangover Deja Brew game is the perfect escape room for bachelor stag & hen do parties in London to play before you say, "I do."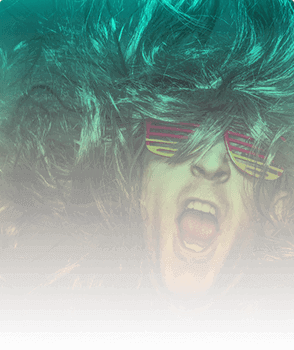 03 \
Corporate & Team Building Events
Our Features \
\

AIM Escape's Mission

To take the escape room concept to a new high. Our players will experience a level of involvement and immersion that confirms AIM Escapes Rooms London as the premium brand of choice for those who crave extreme challenges, complex narratives and hyper-realistic sets and props. Book a room and appreciate the difference AIM Escapes delivers.
\

Your Story — Your Ending

Each AIM Escape Room tells a unique, complex story. Solve the mysteries and unravel the plot in order to earn your freedom. Beware – they are not easy and failure has its consequences.
\

Unparalleled Immersion

AIM Escape Rooms London deliver a premium experience: revolutionary high-concept challenges for those who like their thrills to be adrenaline spiked and cerebrally daunting. Check out the rooms below, then check in for 60 minutes of mind-bending mayhem.
\

Fully Automated Mayhem

Gone are the days of locks, combinations and keys. AIM Escape London offers a fully automated escape room experience. Imagination, immersive and technical ingenuity have never been so cunningly combined.

\

Cutting Edge Technology

AIM Escape's escapology dream team have deployed the latest tech-savvy and sheer creative cunning to devise puzzles that both perplex and bamboozle. Experience the escape room, redefined.
\

More Rooms, More Menace

We say rooms we mean rooms. Each gripping scenario has more than one challenging area to master. We are jacking up the Jeopardy and the thrills to a whole new level.
Game Rules \
01 \60 minutes of mayhem
Every room possesses its own cunning scenario and brain numbing challenges. Save the human race – escape the psycho's clutches - all in 60 nerve shredding, super immersive minutes.
02 \Dream Team? Let's find out
Escape rooms are team-testing challenges. Assemble and assess your individual skills – who's the leader? Who is the logician or puzzle master or the player that thinks outside the box? All will be seriously tested.
03 \Don't Panic
Even the most formidable teams can get into a tight spot on occasion. Don't worry, we have our eyes on you at all times. We can help with a nudge or a clue, but we won't make the challenge a pushover.

04 \Just so you know
No alcohol is permitted in the rooms. Teams are not required to use physical strength to try and escape, it's all about brainpower. So please don't pull the sets to bits. If a player gets into difficulty we can release them at any time. The photographs used on this website are used to convey the atmosphere only.
Escape Rooms \
FAQs

Our operators are constantly watching and will help you if you get stuck by giving you gentle hints and tips. We are using a new technology of automated hints that are all part of the overall experience with minimal interference of operators
You can play a room with anywhere between 2 and 5 people. The more people you have, the more brains to solve the puzzles!
Using the online booking service, direct through the venue or by buying a voucher which you can give to friends or family.
We accept all major credit and debit cards through our website also if booked direct through our staff at the venue.
Just yourselves! Our team have everything you need here to ensure you have an amazing experience from start to finish.
Of course you can! However, to get the full experience we recommend that you try the other rooms before moving back to one you've already played.
Yes, each game has its own minimum age requirement, and all under 16s must be accompanied by a paying adult.
There are some things we cannot divulge. You'll have to step inside and find out for yourselves!
In general, we leave you to experience the room by yourselves unless you're really struggling. We can give hints via audio or videos within your room, or via a walkie-talkie. You can ask for as many clues as you like.
We're closest to Aldgate East station, in Goodmans Fields. Look for our logo on signs and you'll find us easily.
Some sections of our games are linear, some are not. We advise you to keep your eyes peeled and pay attention.
Contrary to the rumours, we don't lock people in our escape rooms forever! If you don't escape in 60 minutes, we'll be there to rescue you, and will talk you through the remaining puzzles.
You'll find a live timer in Psychopath's Den which adds to the tension, but in the other rooms you can keep track on your watch. Alternatively, ask the team to tell you how long you have left.
I'm afraid not! No phones are allowed inside the room, and we provide lockers to store everything safely before you step inside. You'll be too busy solving puzzles to check your phone!
As you'll be locked in a room for up to an hour, we advise you to visit the bathroom before you go inside. However, we can always open the entrance door if you need to leave at any time.
No, we do not mix groups at AIM. If you book for 2 players, it will just be the 2 of you.
By tube
3 min walk from Aldgate East Station (Zone 1 - Hammersmith / District Line). 8 min walk from Aldgate Station (Circle, Metropolitan Line)
By bus
Routes served by this stop. All; 15; 25; 67; 115; 135; 205; 254; N15; N205; N253; N550.
By taxi
Goodman Fields, 8 Canter Way, London E1 8PS.