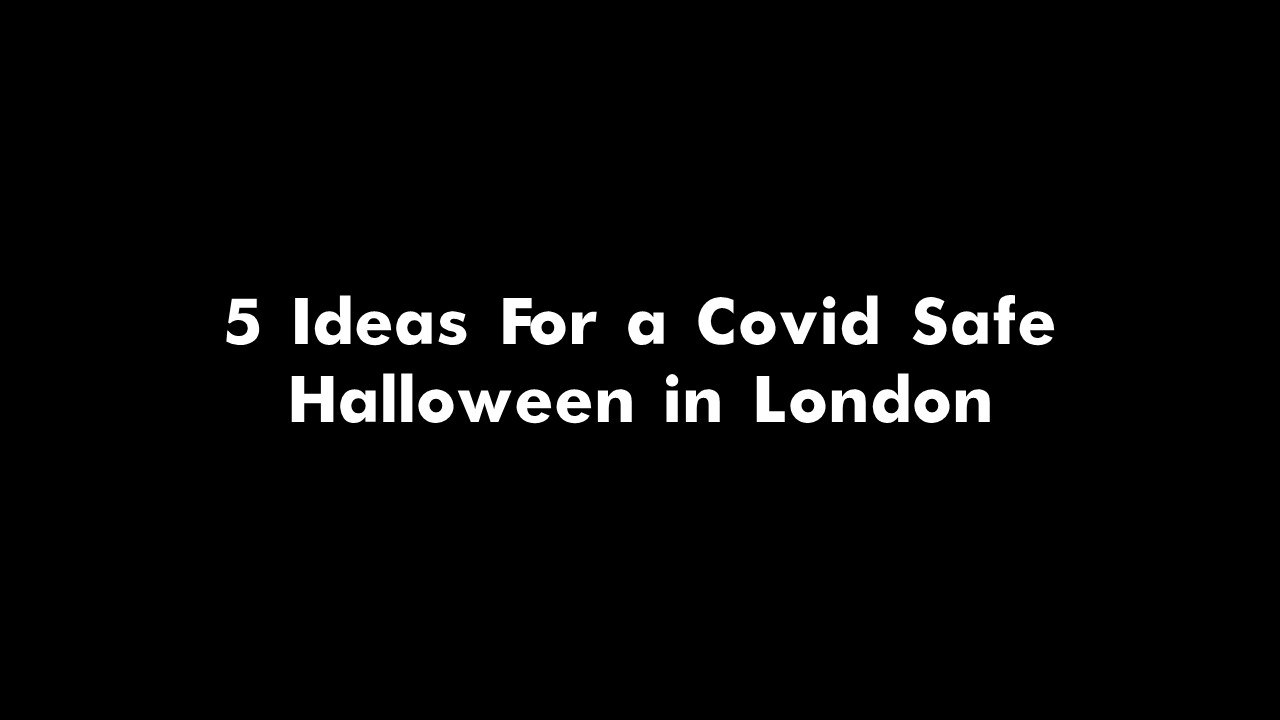 5 Ideas for a Great COVID Safe Halloween in London
Although the whole of 2020 might have seemed like a nightmare for so many of us, we are fast approaching All Hallows Eve, the night of terror…hmm, October 31
st
. This Halloween may well be a little different to others, with more hand sanitizer and less zombie raves, but there's still plenty of amazing things happening around London on the night of terror.
In this list, we've put together 5 Ideas for a Great COVID Safe Halloween in 2020!  
AIM Escape Rooms in London
First up, you might have guessed it, it's us! Here at
AIM Escape Rooms
in London, we like to go all out for the big day and what better way to spend your Halloween than locked inside our Psychopath's Den escape room. Psychopath's Den is London's most immersive horror themed escape room and provides a great challenge for both the mind and heart.
Here at AIM Escape, we pride ourselves on premium quality, high tech, immersive experiences, with Psychopath's Den being our most popular game. Featuring a number of different rooms within the game as well both physical and mental puzzles, whether you're an escape room pro, or a rookie, you're sure to be challenged!
With it being Halloween, you'll also want to look out for some extra special scares along the way, so come on down and play London's best Halloween Escape Room.   
Forbidden Forest Cinema
Pop Up Screens
are running an immersive outdoor cinema event in Peckham showing some classic horror movies such as The Blair Witch Project, The Sixth Sense and Cabin In The Woods. Expect scares aplenty both on and off the screen!  
Online Murder Mystery
Moonstone Theatre
in London are running a horror themed, Halloween online murder mystery event over Zoom on Wednesday 28
th
October. It's Hallows eve and as usual, all the Fraternity Houses at Scarlett University are packed to the rafted with students in questionable costumes surrounding beer kegs. It is all fun and games until someone goes down to the basement to discover a body in the most peculiar of circumstances. Can you help solve the case?  
Halloween at The London Dungeon
The London Dungeon's
are a spooky place at the best of times and during the Halloween period they really ramp it up to the next level! The London Dungeon brings together an amazing cast of theatrical actors, special effects, stages, scenes and rides as you go through a history of horror featuring the likes of Jack the Ripper and Sweeney Todd.  
Jack The Ripper Ghost Walks
Speaking of Jack the Ripper, there are some fantastically
spooky ghost walks
close to our escape rooms in Whitechapel that will be sure to give you a scare this Halloween. Follow Jack the Ripper's trail of terror through the atmospheric and sinister alleyways that have changed little since that long ago autumn of 1888 when terror stalked the shadows and London walked in fear.
A trip to AIM Escape followed by a Jack the Ripper ghost walk around the area is sure to get your pulses racing this Halloween,
so book in now before it's too late!