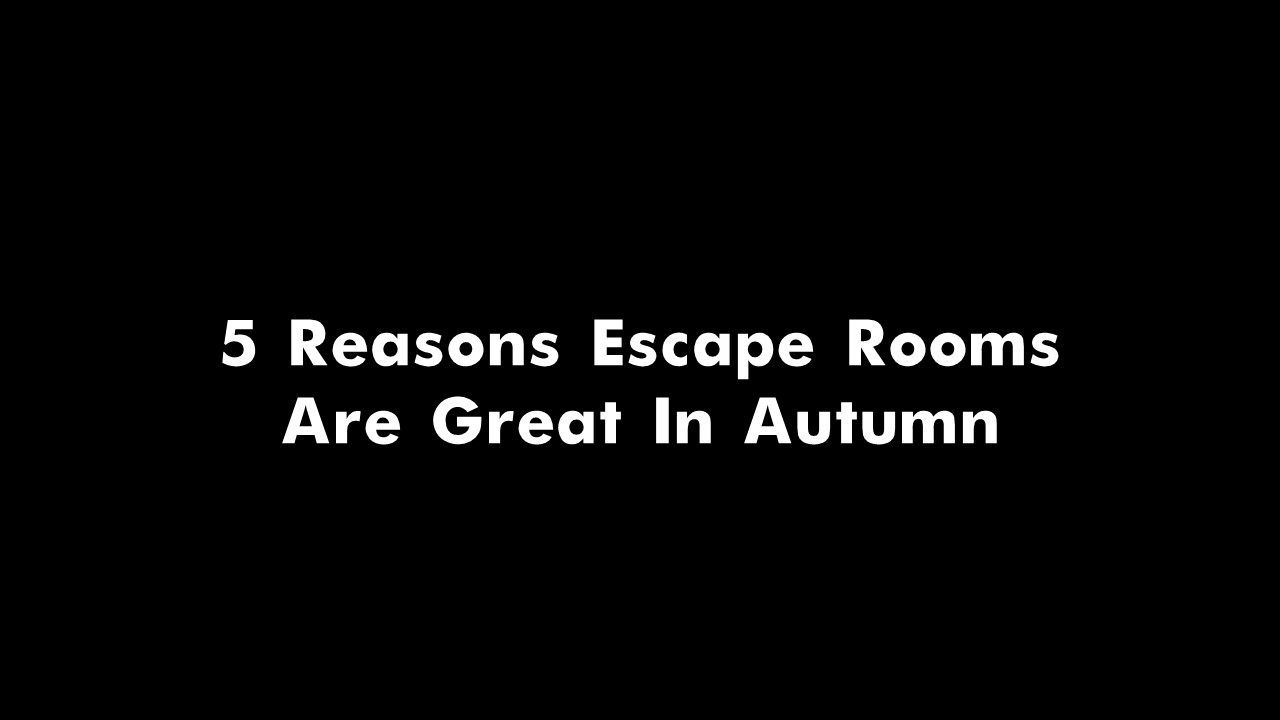 Yes, I know - summer has ended. It's rainy days, layering and the spooky season coming up. Just because the temperature is slowly dropping, does not mean you should just go back to school, your 9 to 5 job or sit at home. There are far more interesting things to do to spice up your daily routine!
These are the five reasons escape rooms are great in autumn: 
Number #1 
Before it gets too cold, be sure to catch the last few warm days to play our outdoor Augmented Reality game Operation Mindfall. Explore London in a unique way by walking around famous attraction points such as Monument, London Bridge, Tower of London, and enjoy the views along the river Thames! 
You will for sure get your steps in and find little hiding spots you've never spotted before! Now that the summer season is over and most of the tourists are gone, you will be able to enjoy your walk in a less crowded area. 
Number #2
It is back to school time, which means kids and students are going to need to work their brains again. No more sitting in the sun or playing video games all day long. If they need a little warm up game before doing some serious schoolwork, escape games are the ideal activity to get your brains working! 
Solving tasks and cracking puzzles will definitely be a fun and beneficial way to get back into that hard working spirit! And you will learn how to work as a team, improving your communication skills along the way! 
Number #3
I did mention that the spooky season is coming and what a better way than to spend your Halloween week playing some thriller and horror games? Here at AIM Revolutionary Escape Rooms we have two games just like that.
Psychopath's Den is the obvious choice for Halloween. It's eerie, creepy and a little bit scary. Who knows what may lurk in the shadows? Maybe you'll meet the Psychopath himself? Enter… if you dare. 
Not a fan of horror but would love to feel some chills? We've got you covered! Patient Zero 2150 is the perfect combination of difficult and technological. You will not find any keys or padlocks, but you may find some zombies around…
Number #4
I'll tell you a little secret - Autumn is the time when a lot of promotions are running, so keep an eye out for discount codes, or better yet - sign up to our newsletter at the bottom of our website. You will receive a few emails and each one may or may not have a discount code or two in them. It could be 15%, it could also be 50% or maybe there's a giveaway happening soon with a chance to win a free game? You never know what secret gems can happen in Autumn!
Number #5 
Escape rooms are perfect for any occasion! Having a birthday? You will have so much fun! Getting married? Give Hangover Deja Brew a try, it will not disappoint. Need something unique that will truly mould your team to be the best at collaboration? Team buildings at best escape rooms in London are the way to go! Maybe you're just looking for a quiet but exciting date night idea? Yep, we're ideal for couples too! 
There's nothing that escape rooms can't do! 
These reasons should be more than enough to convince you why you should give it a try, so why not go over to 'Book a room' section, choose your best game and have a fantastic time!
If you have any questions you can always give us a call or email info@aimescape.com