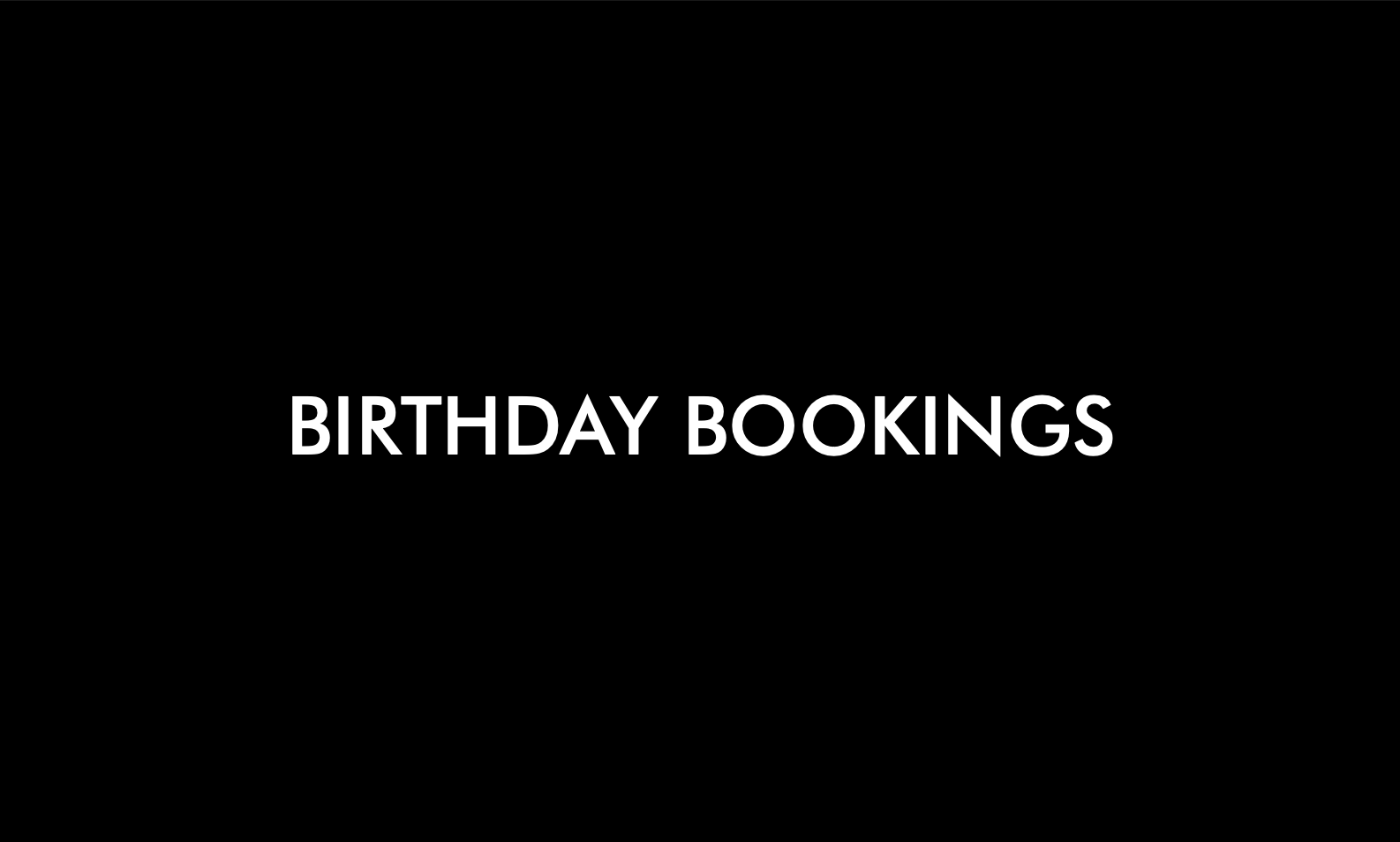 Birthday Parties at AIM Escape
Are you looking for something different to do for your birthday party in London this year? Fancy making your birthday party extra special? AIM Escape is the perfect choice for birthday parties in London!
Planning something to do for a birthday party is never easy, but at AIM Escape we have taken all of the stress out of it. We offer bespoke birthday party services, tailored to suit your exact needs. We can offer drinks, food, personalised freshly baked cakes, entertainers, magicians; pretty much anything you can dream up, we can get! Simply use our the booking form on our Birthdays page or send us an email to info@aimescape.com to get more information as well our Celebration Package leaflet.
Escape rooms make for a great birthday party, whatever your age and at AIM Escape we take birthday parties to the next level! Whether it's a kid's party in our Spy Heroes room, a birthday for a horror film fan in Psychopath's Den or anything else, at AIM Escape we have something for everyone. Escape rooms are a fun and challenging way to spend a birthday, with teams being required to use teamwork, wit and creative thinking to escape. Whatever your party size, we can cater for you. Whether there are five of you in one room, or 20 of you spread across four rooms, we can fit you all in! On large group bookings, we can start all of the rooms at the same time so that you can see which team escapes first! 

We are also very fortunate to be located in a great spot, making AIM Escape the perfect choice for birthday parties in London. Whatever you want to do before or after, we've got you covered. We are next door to a cinema, we're surrounded by great bars and restaurants, such as The Dispensary, The Running Horse, Leman Street Tavern and Pizza Union and if you're looking for a hotel, we've got one opposite us!
We believe that any birthday should be a truly memorable event, whether it's a 30th, a 12th, or just a 27th, it should be celebrated in style, with good friends and family and great entertainment. Whether you're an escape room veteran or newbie, we've got you covered. All four of our rooms offer very different storylines with a range of difficulty levels meaning we can cater for children from the age of 6+. At AIM Escape we believe that when you pay for an escape room, it should be your own personal experience. This means that we never mix groups, so whether you paid for 2 or 20 people, you will only be playing with people you know!
If you're looking for the best birthday ideas in London, then you've certainly come to the right place! For more information about hosting a birthday party at AIM Escape Rooms,
simply head over to our Birthdays page
or send an email to
info@aimescape.com
to speak to one of our lovely staff members.
We offer discounts to group bookings of more than 10 people, so don't hesitate to get in touch to see what we can offer you!