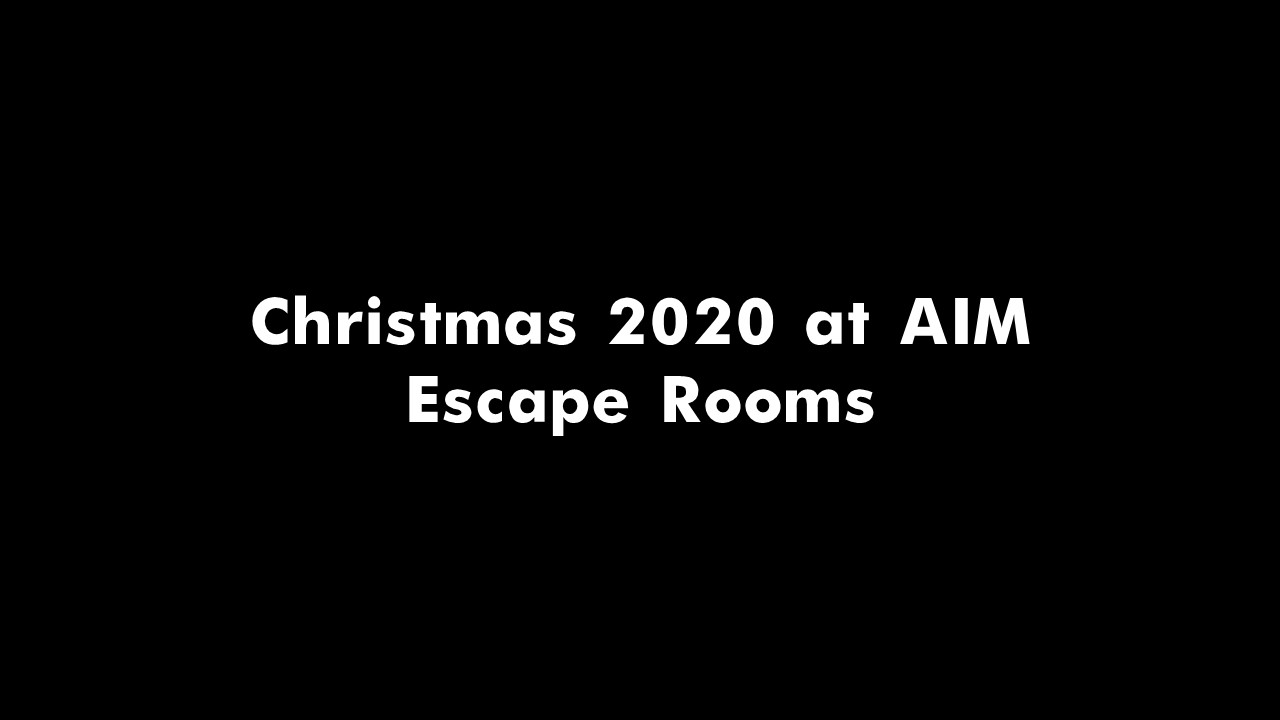 Christmas 2020 at AIM Escape Rooms
2020 has been one of the strangest and most challenging years in recent memory and with everything that has been going on, the year has flown by for many people, including us here at AIM Escape Rooms in London.
As we head into November, attention is turning to Christmas for many people and although the works Christmas party may look very different this year, we are still offering our fantastic escape rooms in Central London as the perfect venue.  
Why Book An Escape Room?
Escape rooms are one the best options for team building events with colleagues being required to work together, communicate and problem solve to complete a common goal. All four of our escape rooms last for up to an hour and we have the capacity to host up to 22 players in one round of games.
If you're planning a Christmas party in Central London, then AIM Escape Rooms is the perfect choice for you. With four different rooms, all available to start at the same time, we can host the perfect event. We also have the capacity to include drinks and canapés as well as business speakers, entertainers, magicians and just about anything else you can think of!
If you have a group which is larger than 22, we can host you in multiple rounds of games, with the option of having other team building games taking place whilst half of the group are waiting to play the games. Escape rooms will test your ingenuity, creativity and team-building skills.  
Outdoor Escape Games
We have also launched our brand new outdoor augmented reality escape games as well! These games take place outdoors and give you the chance to explore London whilst playing our thrilling and challenging games. Players are equipped with an iPad, making use of augmented reality, as well as a bag full of gadgets to help you on your quest. The outdoor games last around 2.5 hours and we can host multiple teams of up to 4 players per team, all playing the same game.
You can read more about our Outdoor Escape Games here!
Our outdoor escape games are also not affected by COVID Tier 2 restrictions and so can be played by multiple households!
Whether you're looking to book and indoor or outdoor escape game this Christmas, you've come to the right place!
If you're looking for the most immersive escape games in London, then look no further! AIM Escape Rooms is London's best escape room centre, offering players an unrivalled combination of immersion and technology.
To enquire about a Christmas party, email our Corporate Events Team on
info@aimescape.com