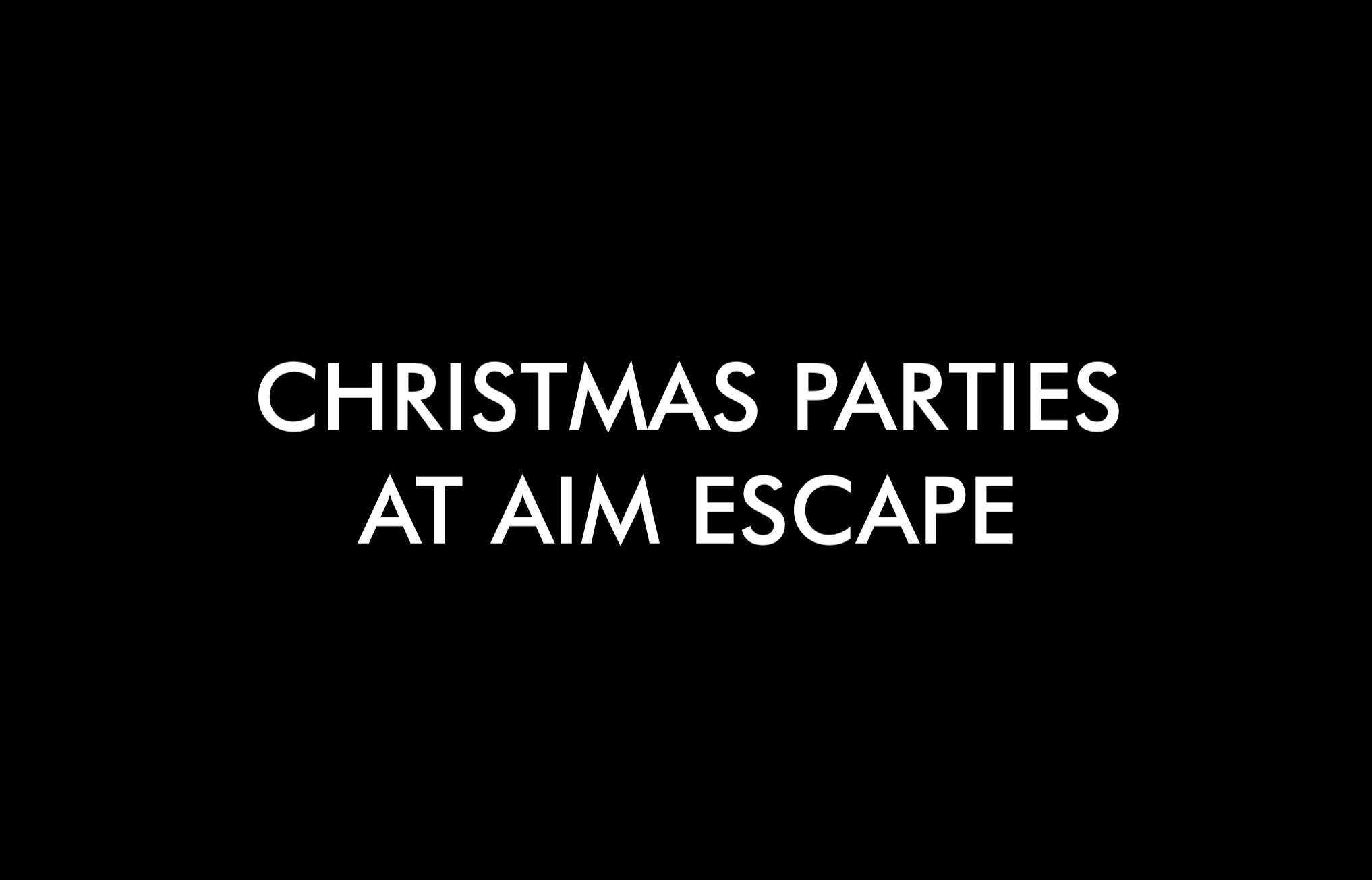 Christmas Parties at AIM Escape
The summer might have only just finished, but the Christmas party planning season is already underway! This will be our second Christmas at AIM Escape Rooms and we can't wait to spread some of that festive cheer!
Whether you're planning a work Christmas party, a team building event, or just a Christmas celebration with friends, AIM Escape Rooms is the perfect choice for you.
Escape rooms are one the best options for team building events with colleagues being required to work together, communicate and problem solve to complete a common goal. All four of our escape rooms last for up to an hour and we have the capacity to host up to 22 players in one round of games.
If you're planning a Christmas party in Central London, then AIM Escape Rooms is the perfect choice for you. With four different rooms, all available to start at the same time, we can host the perfect event. We also have the capacity to include drinks and canapés as well as business speakers, entertainers, magicians and just about anything else you can think of!
If you have a group which is larger than 22, we can host you in multiple rounds of games, with the option of having other team building games taking place whilst half of the group are waiting to play the games. Escape rooms will test your ingenuity, creativity and team-building skills.
If you're looking for the most immersive escape room in London, then you have come to the right place! AIM Escape Rooms is London's best escape room centre, offering players an unrivalled combination of immersion and technology.
Book your next event now, either by
heading over to our booking page
or emailing us at
info@aimescape.com