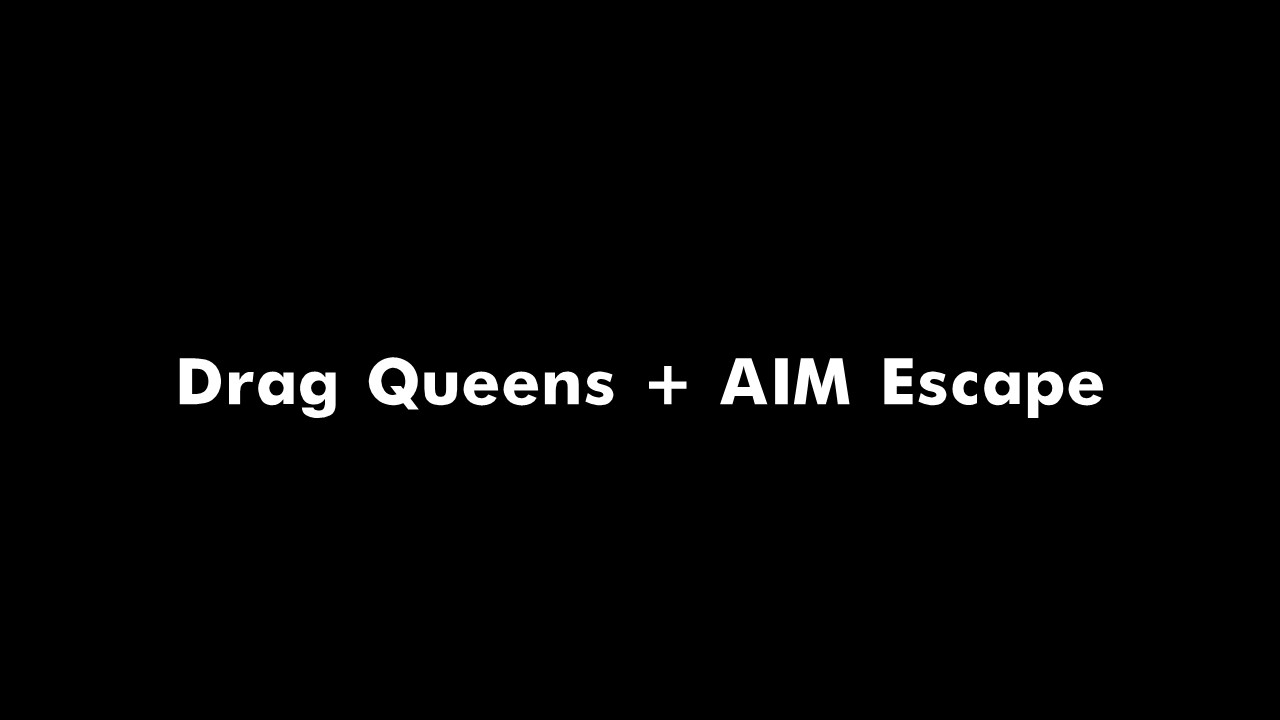 "We're all born naked, and the rest is drag." -RuPaul
---
AIM Revolutionary Escape Rooms are bringing something unheard of and completely changing the rules! Long gone are the old days with boring escape rooms and repetitive tasks. If you've ever wanted to spice up your escape room experience, you will never believe us when we tell you what we have in store for you!
Did someone say Draaaaag Queens?! Absolutely! 
First things first - what's a Drag Queen?
Drag Queens are people, usually male, who use drag clothing and makeup to imitate and often exaggerate female gender signifiers and gender roles for entertainment purposes (at least that's what Wikipedia says). They are fun individuals, bringing the glam, the class and ALL the sass. 
Drag itself is a gender-bending art form, and while its main aim has been for entertainment and performance purposes, it is quite often used as a form of self-expression and a celebration of LGBTQ+ pride. 
 
How do escape rooms fit into this?
Even though usually a drag show will include dancing or lip-syncing, at AIM rules are going to be slightly different. You cannot predict what a Queen will do inside the escape room and we're not here to stop them! They can tease and flirt, and they can "slightly" roast your team one by one, adding that extra entertainment. Make sure to bring your A game because you know they will!
Will they give me clues?
Don't expect them to! You will still have a Game Master that will be looking after your game and monitoring everything through CCTV, and giving clues either via walkie talkie or audio/video clues. Queens may know a thing or two about the game, but they do not have to reveal anything to you (so be careful to stay on their good side!)
They will not be participating or solving any tasks, this part is still completely up to you. Remember, they're not there to help you escape, but to make this experience more memorable. 
Can I have multiple Queens?
Currently, you can have one Queen per game. Our games have different themes, which means the Queens can dress up according to these themes as well. Maybe this is exactly what you need to add that Scary Spice to the Psychopath's Den game?
Where can I find more about them?
We have partnered up with Dragged Around London to provide this unique experience, and we can guarantee you will not be able to get it anywhere else! If you'd like to see more about what they do and how they operate you can head on over to their website here.
There's a discount?
Yes! If you book a Drag Queen to join you in your escape room experience, you automatically get 10% off of their guided tours, which you can learn more about by clicking here.
If you still have any remaining questions or inquiries about costs, pop us an email to
info@aimescape.com
where we'll be more than happy to answer anything and everything!