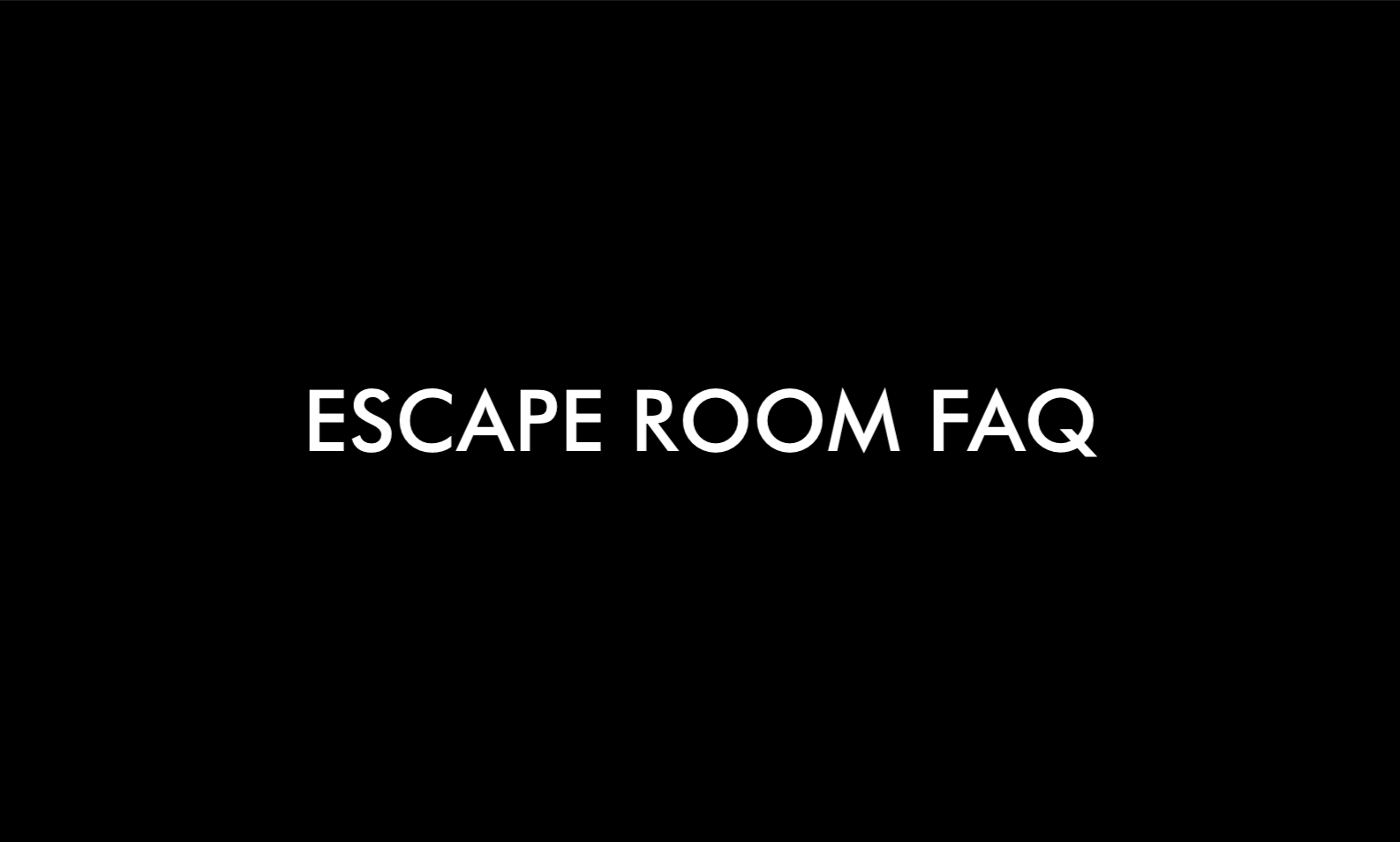 When it comes to booking an escape room, you may be taking a step into the unknown and this means that you are going to have plenty of questions to ask. Here at AIM Escape Room in London, we regularly get asked all sorts of questions by customers who may be embarking on their first ever escape room experience, or who may want to know more about the rooms.
In this article, we are going to answer some of the most common questions which we get asked at AIM Escape Room London.
What is an escape room?
Without doubt, the most common question we get asked is, "What is an escape room?". An escape room is a team game which is played by between 2-5 people. Your team will be locked in a room and the aim of the game is to escape within 60 minutes. This is achieved by completing a series of puzzles and clues which allow you to unlock the next one and eventually you will solve the final clue which lets you out of the room.
What makes AIM a premium escape room experience?
Our escape rooms are built with style and design in mind throughout, from the exterior to the lobby, to the rooms, everything has been built to the highest specification which makes AIM the most premium escape room experience in London.
The standard and quality of the props used at AIM Escape Rooms in London is a step above what people would be used to experiencing in a normal escape room. Throughout each of our four rooms, we have created state of the art custom made props and puzzles allowing our customers to fully immerse themselves into the story.
Can we play with just two of us?
Yes, here at AIM Escape Rooms in London, all of our rooms are designed for between 2-5 players. This means that we are one of the few escape rooms in London where you can play with just two players. We also never mix groups at AIM, which means if you book for two players, it will be just the two of you in the room!
Do you use live actors?
As standard, we do not currently use live actors in any of our rooms. For special events or if a customer has a special request, we can add live actors into the room, but as standard, we do not have any live actors.
Can I play whilst I'm pregnant?
Whilst we do not recommend playing when heavily pregnant, if you can freely move around and are happy to play, then we welcome pregnant players.
Do I need to bring anything with me?
No, all you need to bring is yourself and your mind! We have everything that you will need on-site and ready for you.
What should I wear?
You can wear whatever you like (within reason!), but we do recommend wearing comfortable clothes and shoes as you will be on your feet for one hour in the room and moving around between rooms.
Will there be someone watching us?
Yes, one of our games masters will be watching and listening to your team at all times to ensure that you are getting the maximum level of enjoyment out of your experience! They will provide you with clues if you get stuck and if you need any extra help you can ask for it.
Do I need any existing knowledge to play?
No, you will not need any previous knowledge of escape rooms or anything else to play. Everything needed to solve the puzzles will be included within the room.
Do you have parking at the venue?
We do not have a car park on-site, but there is on street parking around the venue.
These are just some of the most common questions we get asked. If you have a question about our Escape Rooms which has not been answered here, email us at info@aimescape.com or give us a call on 0203809225.