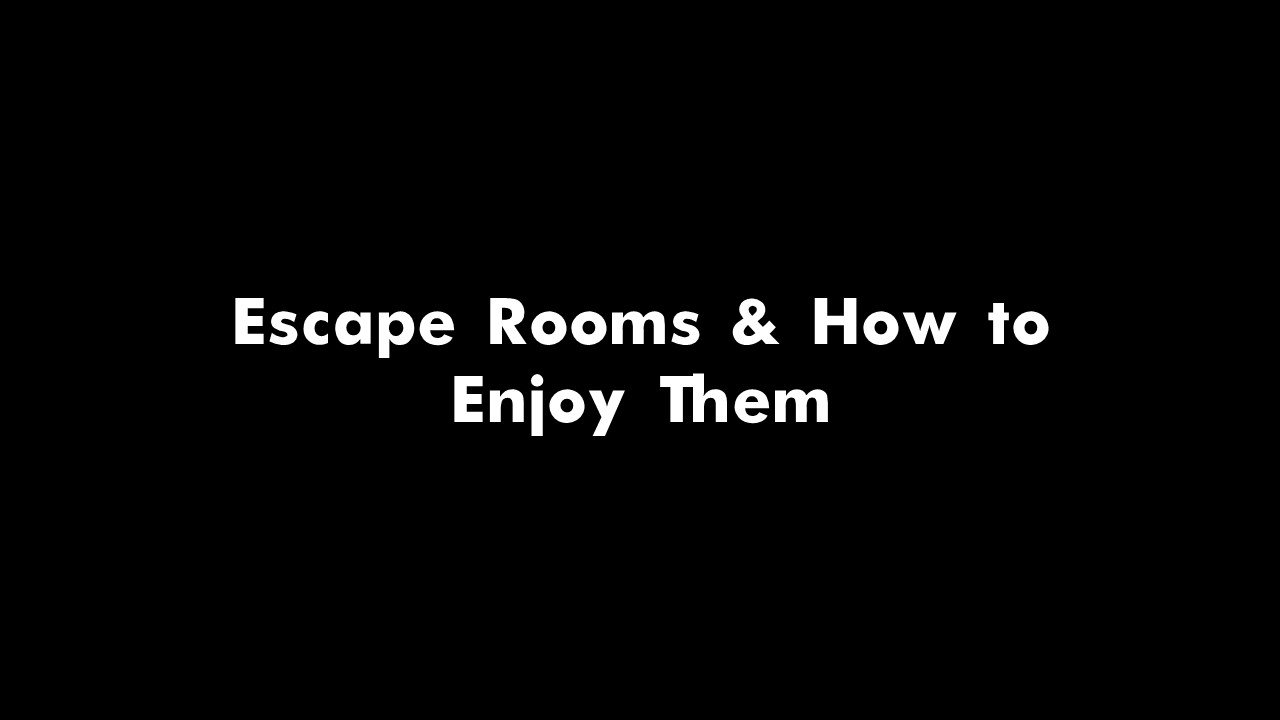 Escape Rooms & How To Enjoy Them (COVID Edition)
Well, what can we say, it's been a pretty crazy 2020 so far and things don't look like returning to the normality we were so used to anytime soon. Like so many in the entertainment industry, COVID hit escape rooms hard and even though we've been fortunate to re-open, things are definitely different to the way they were before.
In this article, we're going to take a look at our escape rooms in London, COVID safety and how to still enjoy the rooms.  
Health & Safety Within The Rooms
Since we re-opened AIM Escape Rooms back in July, we have been following the government guidelines on safe operating very carefully. To ensure the safety of both our customers and staff, the following precautions are in place.  
Players must wear masks inside the venue (this includes rooms and the lobby)
Players must wear gloves whilst playing the games (provided by us)
All rooms and props are disinfected between games
Hand sanitiser is available throughout the venue
Customers must stick to government guidelines regarding social bubbles


Are The Escape Rooms Safe?
You may be apprehensive about playing an escape room due to the virus, but we follow all of the precautions shown above to make sure our escape rooms are as safe as they can be. If you're playing with fellow healthy players from your social bubble, then there's no higher risk of infection than anywhere else in your life.


Are The Escape Rooms Still Fun?
Yes, the rooms are still as enjoyable as ever! Even though you'll be wearing a mask, our escape rooms are just as fun as before and the chances are that you'll forget you're even wearing a mask pretty quickly once you set about solving puzzles. From the players that we've had playing over the past 6 weeks, we can assure you that once the action begins and the clock starts to tick down, players are just as into it as they before!
The masks can even help you feel like more of a spy sleuth in our Spy Heroes game, adding to the immersive experience!


Is There Anything Else I Can Do?
If you're still not sure about playing our indoor games, or you don't want to wear a mask to play the games, then we've got something else that could be the perfect fit for you!
We recently launched our Outdoor Escape Games which make use of augmented reality on an iPad as well as an Action Pack full of gadgets. The combination of these two elements make for a thrilling, immersive outdoor escape game in which you'll get to interact with real world sites around London whilst exploring the city.
We currently have two different games available, with a third to be launched soon.

Operation Mindfall
This game has a medium level of difficulty and in it you are part of an international intelligence organisation, sent out on an operation to stop a virus designed for population mind control! 20% of the world is infected so far, you'll need to act quickly to save them all.


The Magic Portal
Kids will love the mythical theme as they aim to collect enough crystals to shut a magic portal, a portal which has been letting evil creatures enter our world from a parallel one - will you collect enough crystals and save the world!
Our outdoor escape games take place completely outdoors, so no masks will need to be worn and you will be exploring London in the open air. All of the iPads and gadgets are disinfected between teams, so you can rest safe in the knowledge that everything you are touching has been thoroughly cleaned before you play.
To book either our indoor or outdoor escape games in London, you can head over the
main page of our website now!