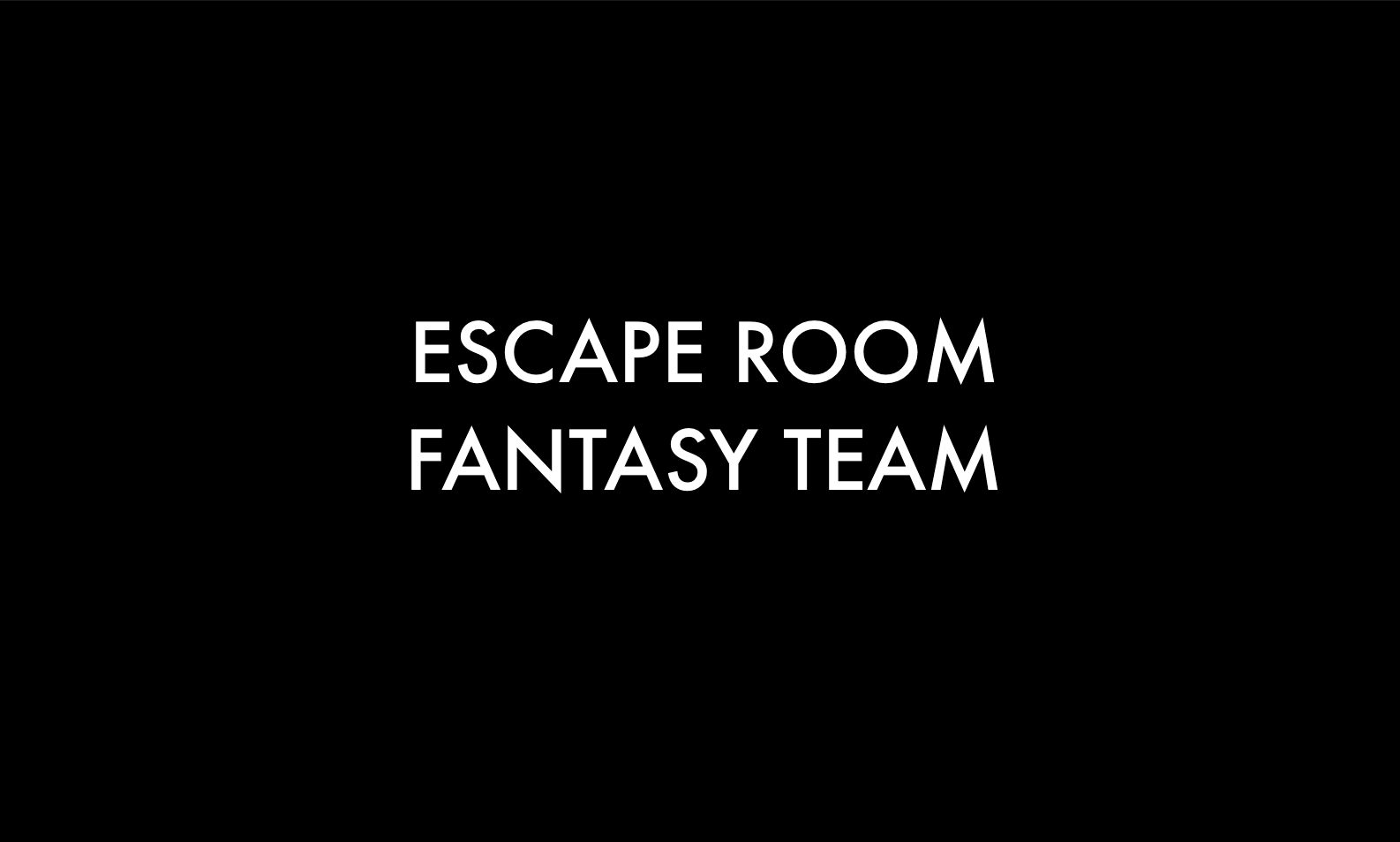 Fantasy Escape Room Team
When it comes to putting together our escape room team, we're usually left picking between our close friends and family. But what if you could pick anyone, dead or alive, real or fictional to be on your escape room team? A fantasy escape room team, if you will!
We have scoured our minds to put together what we think would be the most powerful escape room team in the universe, our very own Harlem Globetrotters Escape Room Team.  
Player 1 – Sherlock Holmes
Where better place to start than with the resident of 221B Baker Street, Sherlock Holmes. The fictional private detective created by Sir Arthur Conan Doyle has been portrayed by many across film and TV, indeed he is in the Guiness Book of World Records as the 'Most Portrayed Movie Character in History', and he would surely be the ideal man to have on your escape room team.
An eccentric leader for your escape room team, there is no puzzle or riddle too complicated for Mr. Holmes. An ability to think outside the box and stay calm under pressure make him an ideal candidate for your team.  
Player 2 – Sylvester Stallone
Yes, he of Rocky and Rambo fame would take the second spot in our escape room fantasy team. Although regarded more for his brawn than brains in the acting world, Stallone actually has a stunningly high IQ score of 160, which would place him MENSA. This IQ score puts him on a par with Nobel Prize winners and other genius level minds.
Stallone would be the brains of this escape room team and if that doesn't work, then he can just kick the door down!  
Player 3 – Emma Watson
Emma Watson is another Hollywood superstar with a very high IQ. Although not as high as Stallone, Watson's comes in at a very impressive 138, a score which puts her in the "Highly Gifted" category. An advocate for women's rights and a generally great woman, Watson will bring some class to the team. Plus, if all else fails, maybe she can channel some of that Hermione Grainger energy to bring some magic to the cause.  
Player 4 – David Blaine
The final spot on your fantasy escape room team has to be someone with a little bit of magic, and who better to choose than David Blaine. The man who has encased himself in ice, been buried alive, lived in a clear box above the Thames and many, many more crazy things would be your wildcard pick, that Hail Mary option when time is running out.
That right there is our Escape Room Dream Team, one which we think could beat even the most fiendishly designed escape room. Who would be on your Escape Room Dream Team?
Bring your escape room dream team along to AIM Escape – London's premium escape room experience. If you're looking for an escape room in London which is immersive and challenging, then AIM is the perfect place for you. With four different themed escape rooms, all with multiple rooms within them, AIM is the best choice for an escape room in London.
With prices starting from £21pp,
head over to our booking page now to start your next adventure!