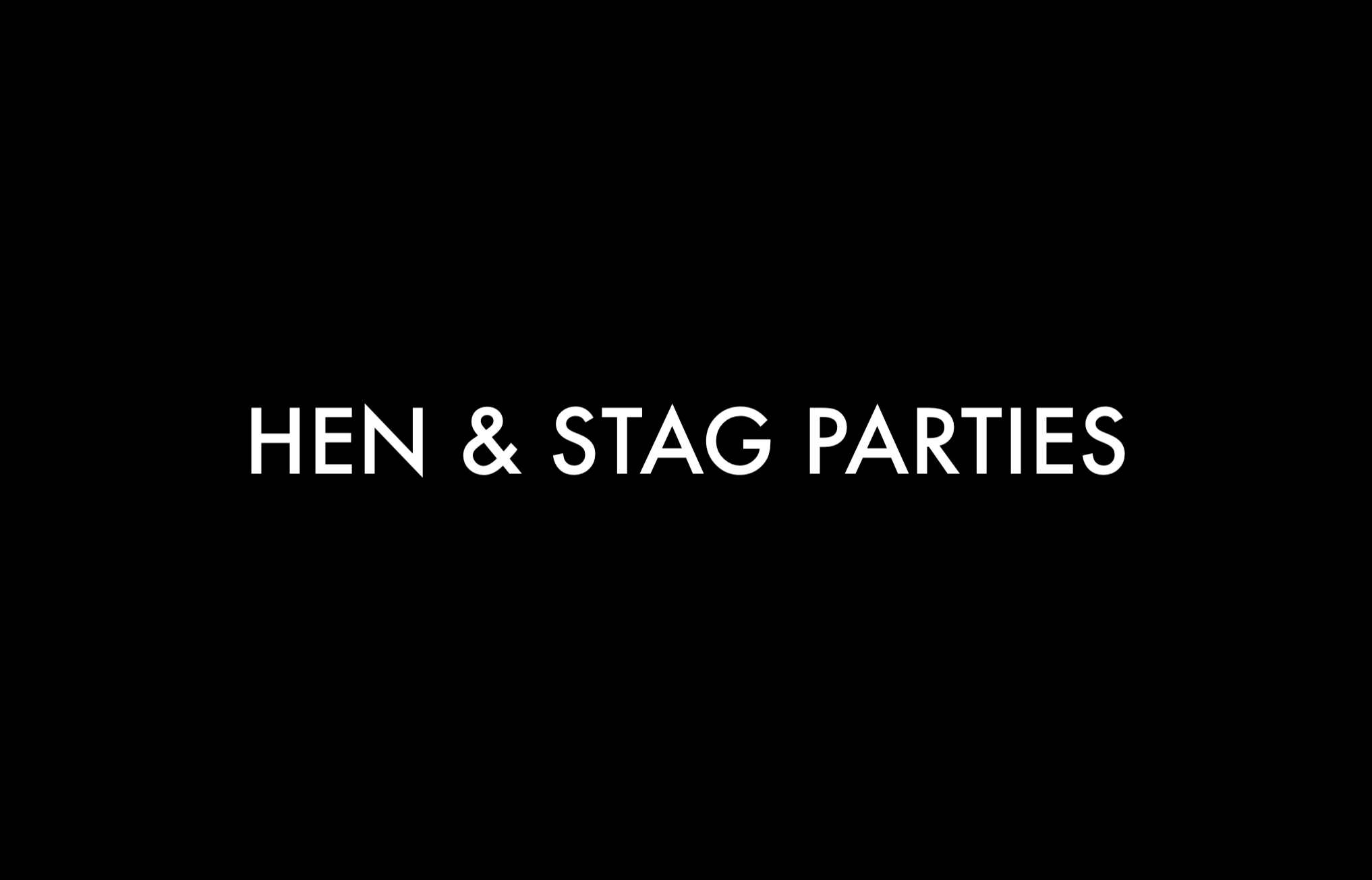 Hen & Stag Party Bookings
Are you planning a hen or stag party in London? Are you stuck on ideas for something fun and exciting to do? If you answered yes to either of these questions, then an escape room could be the perfect choice! Combining excitement, challenges and teamwork, escape rooms make for a great activity with friends.
AIM Escape Rooms offers players a completely immersive escape room experience right in the heart of London. With four different stories to choose from, we have something for everyone to enjoy. Whether you are planning a hen or stag party, we've got a great mix of rooms to make your party go off in style!
We know that planning a hen or stag party can be tough and that's why we've taken all of the planning out of it! Alongside the escape rooms, we can also offer a number of extra add-ons. These include alcoholic and soft drinks, cakes from a local bakery and canapés prepared by our private chef. Whatever your budget, we've got a package to suit you.  
Our Rooms
Hangover Deja Brew
Our most popular room with hen and stag parties, Hangover Deja Brew offers a hilarious, raunchy and downright crazy escape room experience. The morning after the turbo-charged stag night before. One person is missing – the groom. The wedding is only hours away and you're locked in the suite. His phone is dead and reception's not picking up. You need to piece together the events of last night using the clues scattered around to get out, find the groom and save the ceremony!

Psychopath's Den
If your bride or groom to be is a big horror film fan, then our Psychopath's Den room could be just the ticket! Inspired by some of our favourite horror films, this room transports players to a hellish, torture chamber with blood soaked walls and a real crematorium. This is our most popular room and features some of our most fiendishly designed puzzles to go along with an increasing sense of impending doom.  
Patient Zero 2150
Patient Zero 2150 offers sci-fi and zombie fans a real treat; set in the not so distant future in a secret facility where scientists have created a virus which turns people into zombies, you will be tasked with saving humankind by containing the spread of this virus. Get ready to put your lab coat on and have your mind put to the test.  
Spy Heroes
Are you ready for the life on an international spy? If the answer is yes, then our Spy Heroes game is waiting for you. This escape room is perfect for both adults and children with a fantastic set of puzzles, games and physical challenges that the whole family will enjoy. If you've always wanted to be James Bond or Jason Bourne, come and live out your fantasies at AIM Escape Rooms in London!
If you'd like some more information about our Hen and Stag Party packages head over to our
dedicated page
or send an email to
info@aimescape.com