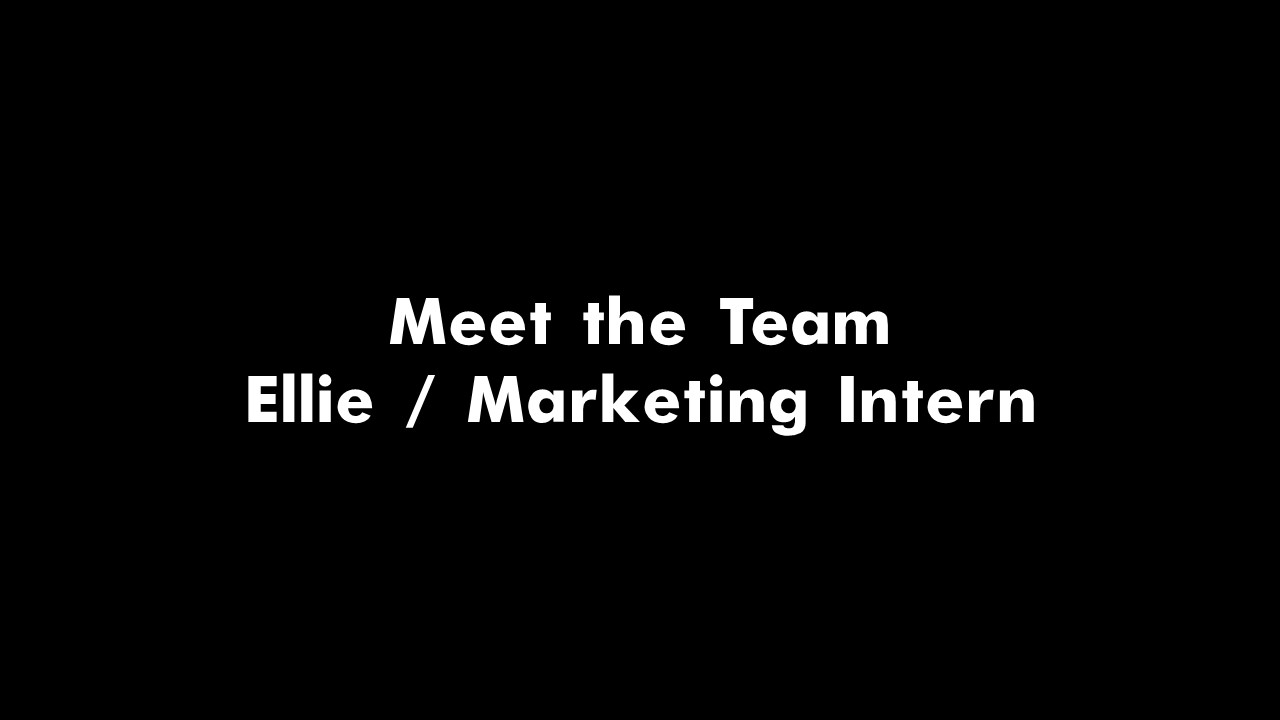 Meet The Team - Ellie - Marketing Intern

In our latest of the Meet The Team series, we sat down with Ellie who has been with us as a Marketing Intern since the start of the year.
 
Hi Ellie, how are you doing today?
I'm doing well thank you, enjoying another week in the escape room world!
Could you tell me a little bit about what you do at AIM Escape?
I am the marketing intern which means I have a lot of different tasks to do in assisting the marketing team. This ranges from running the social media pages and making posts, to writing blog articles for our webpage. I deal with influencer marketing, as well as helping with birthday, hen and stag requests. These are just some of the things I do, amongst many others. 
How long have you been working at AIM?
I started my internship in January this year. My time in the role has gone so fast, I've really enjoyed it and I'm not ready for it to end in a few weeks time!
What do you enjoy most about your job?
I enjoy so many things about working here. There's always something new and exciting to be doing. As well as working with a team of people who are passionate and interested in escape rooms and what we do here at AIM Escape, they've been really helpful in helping me enter the industry and get lots of experience. Also, I do like getting to try out AIM's escape rooms…!
Which of the rooms is your favourite?
I think it has to be Spy Heroes. It's got lots of fun elements to it, including a laser maze (and so many more which I won't give away)! The way it's put together and its use of technology is particularly impressive. It's a fun room with a fun storyline. Plus for an escape room novice like me, who'd only done a few escape rooms before, the puzzles were on the perfect level for me!
Why would you recommend AIM Escape to someone?
The escape room experience at AIM Escape is a cut above the rest. I had done a few rooms in the UK before trying the ones at AIM but they cannot compare. As AIM Escape has been designed based on technology, you can feel the difference between this and more traditional escape rooms, with lock and key type puzzles. This use of technology means there is a flow as you go through the room and do the puzzles, it's not disjointed, and so you get completely immersed in the room and the experience - you forget there's an outside world!
What's one piece of advice that you would give someone when doing an escape room?
Communicate well with your team! Every clue you find or possible solution that you think of needs to be said - no matter how extreme or obvious it can seem. These games are designed to test your team working skills meaning that you need to use skills like communication to beat them. As they say, two heads work better than one!