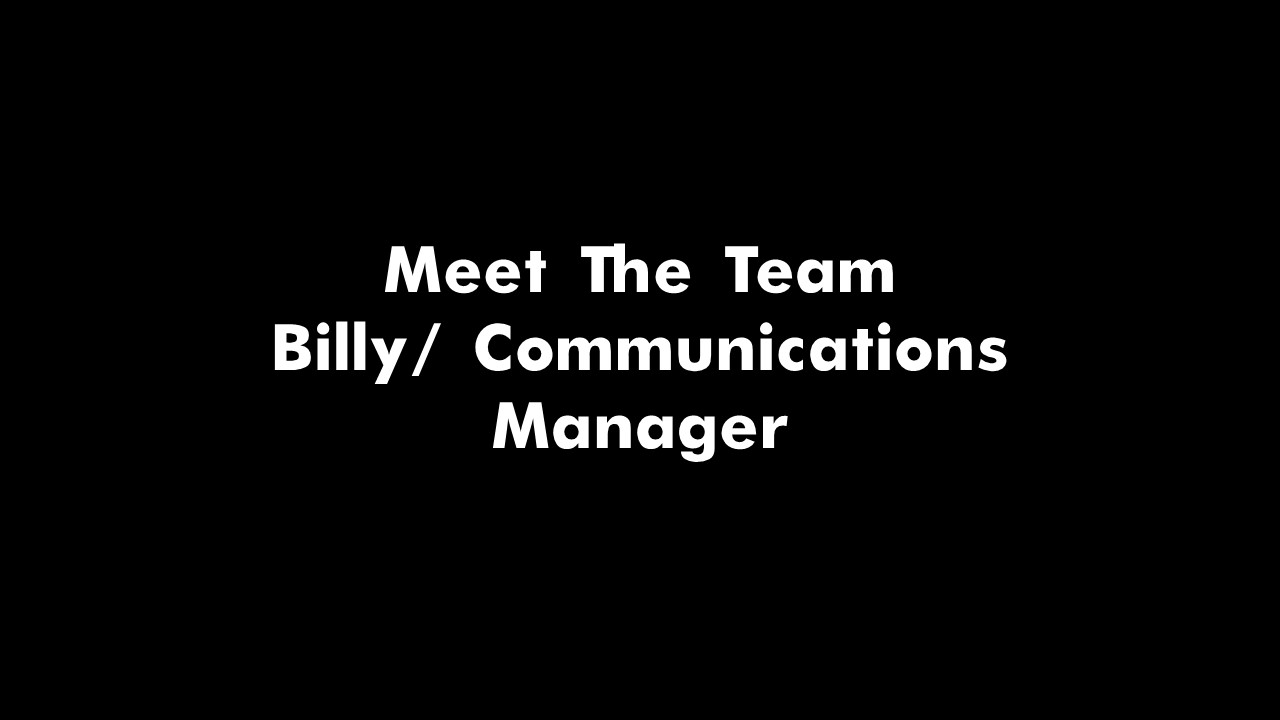 In our latest of the Meet The Team series, we sat down with Billy who has just finished their first month with us here at AIM.

Hi Billy, how are you doing today?
I'm good ta, enjoying another day in the world of the escape room business!
Could you tell me a little bit about what you do at AIM Escape?
I am the Communications Manager here at AIM which means I am the person behind most of the email responses and phone calls. If you get in touch with us it will be me that you're talking to! I also work in marketing and have responibilities like getting us into various online articles and talking to large corporate clients, just to mention a few.Then there are the day to day tasks that come with working at the venue such as greeting you all when you arrive and assisting the Game Masters while they run the games, I sometimes even get to run a few myself!
How long have you been working at AIM?
I started a little over a month ago now and its been really fun so far! I love playing escape rooms so getting to work somewhere where I get to play a behind the scenes role is really exciting for me.
What do you enjoy most about your job?
There are a lot of things that I enjoy about working here but first and foremost would be the team I get to work with. The people here are so passionate and friendly that its hard not to like them. They do a fantastic job at creating an immersive experience for the customers with their acting skills - I got to experience this first hand as I have been able to play all of the rooms here at AIM!
Which of the rooms is your favourite?
My personal favourite would have to be our Augmented Reality Outdoor Escape Game, Operation Mindfall. Without giving too much away I got to walk around London and see some really cool sites like the Tower of London and London Bridge all while playing this game. We had a backpack full of gadgets and puzzles we had to solve and an iPad that guided us to all the different places we needed to be, very much like a scavenger hunt. I felt like I was a pirate following a treasure map! It was a lot of fun and I would highly recommend it.
Why would you recommend AIM Escape to someone?
The rooms and experiences here at AIM are something completely different from the other escape rooms I have tried, and I have played MANY escape rooms in my time. Their combination of technology, intense story lines and the brilliant acting of our Game Masters creates a unique and immersive experience that makes you feel like you have stepped out of the real world for the hour that you're playing.
As for the Outdoor Experience, its the perfect activity to do on a sunny day here in London. It lets you tour some really cool places and become immersed in the world of being a spy.
What's one piece of advice that you would give someone when doing an escape room?
Keep it organised! Making someone a team leader can help a group keep track of what needs doing and can counter the tension and friction we see when people start loosing clues and getting stressed.