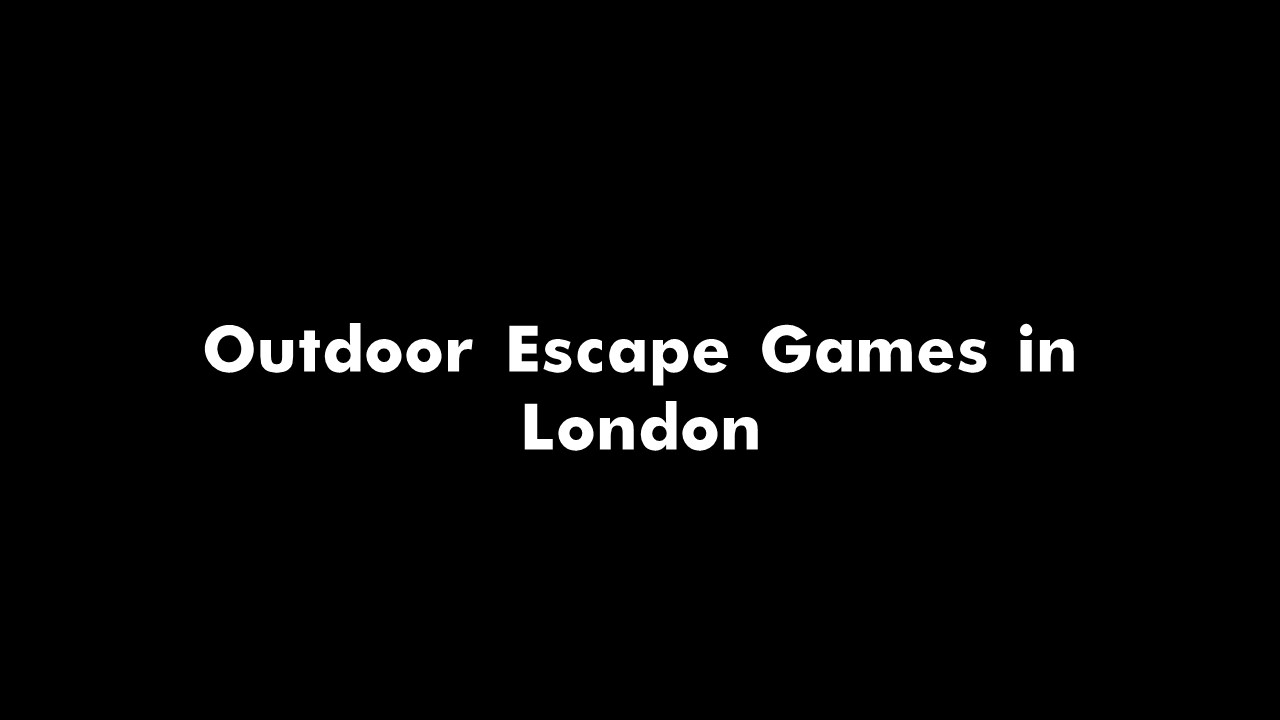 Outdoor Escape Games in London


We have recently introduced something very exciting here at AIM Escape Rooms in London - on top of our regular escape rooms, we now have outdoor escape games for you to play! You might be reading this having no idea what an outdoor escape game is, well not to worry because this post is going to explain everything you need to know.
What is an outdoor escape game?
Our outdoor escape games use a combination of the best elements of both escape rooms and treasure hunts, set outdoors in the City of London. They use revolutionary augmented reality, GPS technologies and high tech gadgets to create an immersive outdoor experience. You get all the excitement of an escape room and the opportunity to solve puzzles, whilst getting to explore the amazing City of London. 
Being able to adventure around London is exciting to both visitors and Londoners. You will get to see famous iconic sights, as well as getting to explore some cool, secret lesser-known areas of the city!
Our outdoor escape game themes
We have three different types of outdoor escape games.
The Magic Portal: This is the easiest of the three and designed with the whole family in mind. Kids will love the mythical theme as they aim to collect enough crystals to shut a magic portal, a portal which has been letting evil creatures enter our world from a parallel one - will you collect enough crystals and save the world!
Operation Mindfall: This game has a medium level of difficulty and in it you are part of an international intelligence organisation, sent out on an operation to stop a virus designed for population mind control! 20% of the world is infected so far, you'll need to act quickly to save them all.
Einstein Unsolved: In this game you're trying to uncover the powerful artifact Albert Einstein hid upon his death. He hid clues around the world so worthy adventurers would be the ones to find it - will you be the worthy ones? Be warned, this game is the most difficult one!
Not only do we have these three themes, but for corporate groups we can also create bespoke routes and puzzles specifically designed for you and your company. You could incorporate puzzles about the history of your company, or have the route include your offices, or so much more… with the ability to customise the games, the possibilities are endless!
Who are they for?

Simply put, they are for everyone! Due to having different themes, including a family friendly one, it means that anyone can come down and play these games. Activity lovers and city explorers alike will love these dynamic and energetic games that get you adventuring around London's top sights whilst solving puzzles. As long as you are looking to get active and use your brain, whilst having loads of fun, then this will be perfect for you!
How many can play?

We can host between 2-100 people at one time and within this we recommend teams of 2-4 people. If you are playing with a lot of teams, we will send you on different routes and with staggered start times to ensure that everyone isn't going in the same direction.
Do I need to bring anything?

You don't need to bring anything, we'll provide you with an iPad and an action pack of gadgets. This is everything you'll need to head out and complete your mission! We do advise wearing comfortable shoes and clothing as you'll be walking around.
When can I play?
Anytime! Come rain or shine our outdoor games are available. If it's hot and sunny, you get to head outside and make the most of it, but also if it's raining that's not a problem we have routes that make use of indoor spaces. It's only in particularly extreme weather conditions that games may have to be rescheduled.  
Now you know everything there is to know about our action-packed outdoor escape games in London. What are you waiting for, get booked in today!