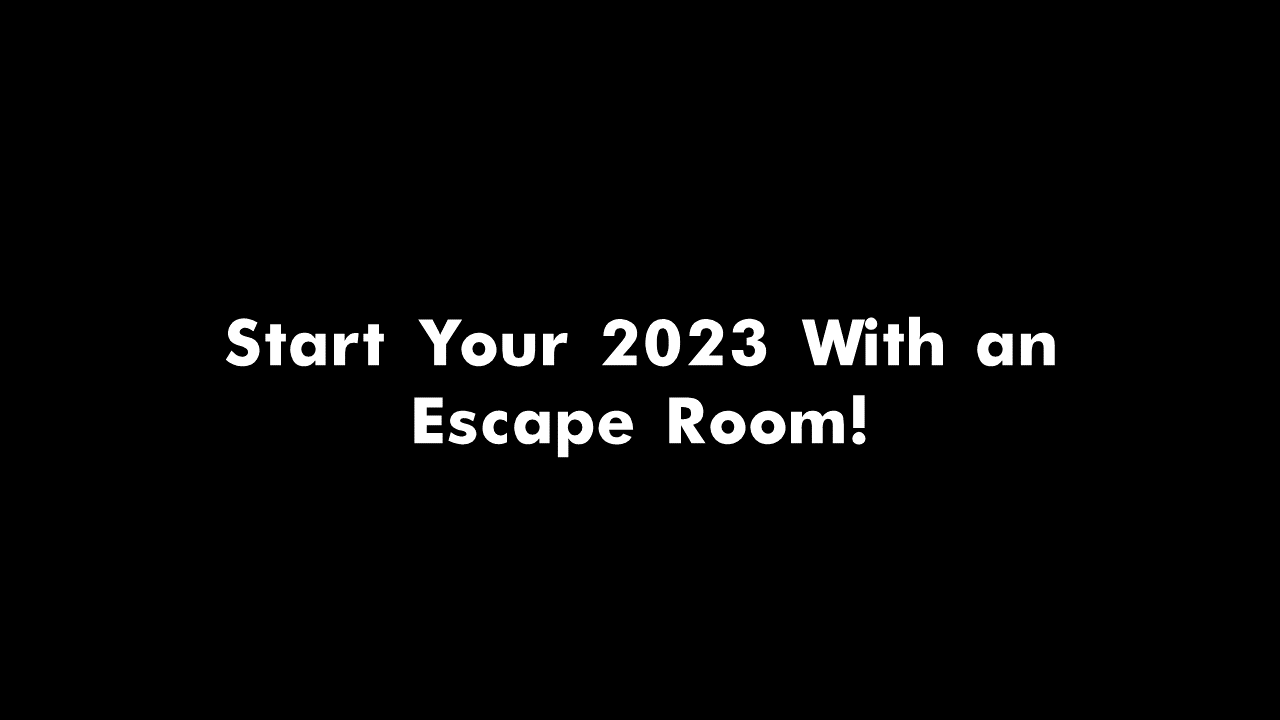 Have you ever heard the saying 'start the year off right'? There is no better way than to dive into 2023 with an Escape Room! And we don't offer ordinary games! You'll find lots of technology and exciting tasks along your way. 
Escape Rooms are about team-work, friendship, logical thinking, and excitement - all the things combined in just one hour! Start your New Year by playing one of our revolutionary games and trust us - this year will be the best one yet for you and your team! 
Before we launch 2023 at AIM, we would like to reminisce about the year that has gone by and all the love and fruits 2022 has brought us!
1. Spy Heroes Redesign
Yes, you heard that right! Last summer one of our more popular games got a little makeover! If you've played Spy Heroes quite a long time ago, you could give it another go! The game has not been fully changed as it still has a mixture of old and new puzzles, but surely it will be even more fun to play this time!
2. Table-top game Coming Home joins AIM family
In January 2022, we opened a new, smaller game called Coming Home. Yes, it's a table-top puzzle chest, which tends to scare some people, but do not fret! It's the cutest game you'll ever see! The chest contains a mixture of puzzles that are hidden behind keys, locks, and unique tasks. You're not actually locked in the room, but working around this mysterious chest and your AIM is to assemble a little robot named Gregg - everybody falls in love with him once they see him! 
3. Making Friends
 
In the past 6 months we have established friendships with restaurants and bars nearby so that we can offer you and your friend, family or colleagues additional food and drink options! Check out the chic Running Horse or cosy Bar + Black Aldgate. Cheers to them! 
4. Did someone say Drag Queens?
Yes, you read that correctly! Drag Queens! Never heard that before, have you? We have partnered with Dragged Around London to offer some special extra entertainment when playing escape rooms. You can have a Drag Queen or King in the room with you. They will not help you solve tasks, but they will sure bring on their best game to *slightly* roast your team. It's entertainment on another level! 
Thank you 2022!