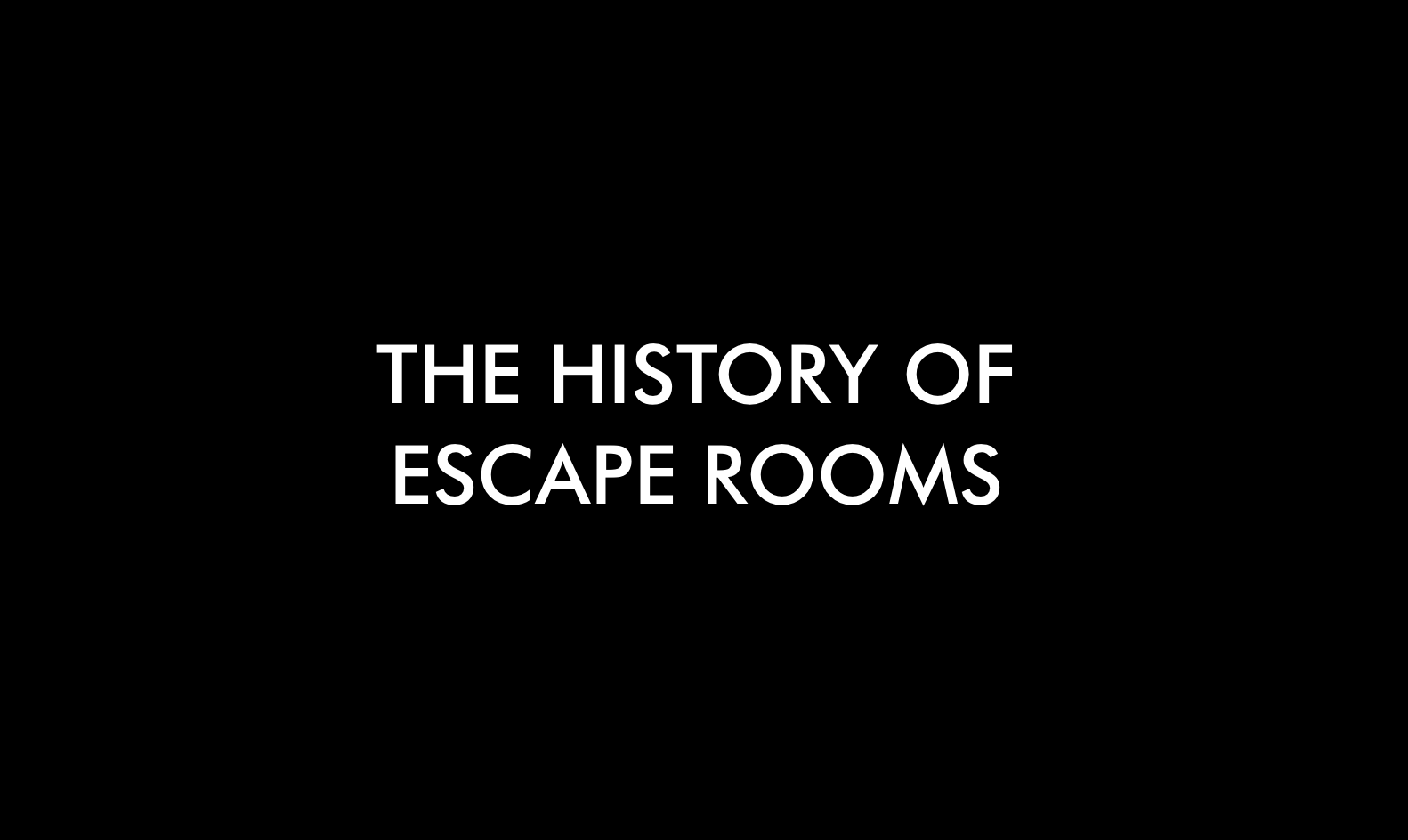 Have you ever wondered about how escape rooms first started? If the answer is yes, read on to find out more!
 
Escape Rooms Originated in Japan

The history of escape rooms is a hotly debated topic. The most common belief is that the concept originated from a computer game called, Crimson Rush, created in 2004 by Toshimitsu Takagi. The idea of this game was very similar to what you see in escape rooms all over the world today. You are trapped in a crimson coloured room and have to solve a series of clues to get out. In total there are 23 steps that you need to complete that will eventually lead you to your escape.

The first live escape room was built by the company SCRAP in Japan in 2007, with creator Takao Kato aiming to create a fully immersive game in which players had to solve a series of puzzles and riddles to escape from a locked room.
 
Outside of Asia

It didn't take long before the West caught on to the idea of live escape rooms and Hungary was one of the first countries in Europe to create live escape game experience, before they eventually spread to the UK and US. There are now 1139 escape rooms in Great Britain, making it one of the most popular forms of entertainment in the country.

TV shows in the UK such as The Crystal Maze (1990) and The Adventure Game (1980), both featured similar concepts to modern escape rooms, with participants trapped in a room and needing to solve a riddle or complete a physical challenge to escape. Despite these TV shows featuring elements of escape rooms, the concept of escape rooms is still attributed to Japan, where they brought these ideas to life for the general public.
 
What is the Inspiration for our Escape Rooms?

You will find all sorts of themes and storylines, ranging from comical to terrifying, with a wide range of difficulty levels. Films are a common inspiration for escape room games as well as post-apocalyptic worlds, zombies, wars, books and basically anything you can think of. If you can dream it, an escape room has probably done it!

Here at AIM Escape Rooms in London, all four of our rooms are vastly different. We have our horror-themed room, Psychopath's Den, which mirrors some of our favourite horror films from over the years. We have Patient Zero 2150, which is a futuristic, sci-fi, inspired escape room set in a laboratory surrounded by zombies! Then we have our room, Hangover Deja Brew, which is something a little different. This room brings an element of comedy to proceedings and is great for birthday, stag and hen parties. Finally, we have our room Spy Heroes, which puts your Mission Impossible spy skills to the test!
 
Which of our Escape Rooms would you like to take on the most? To find out more about our selection of rooms or to book your next escape, head over to our bookings page here!