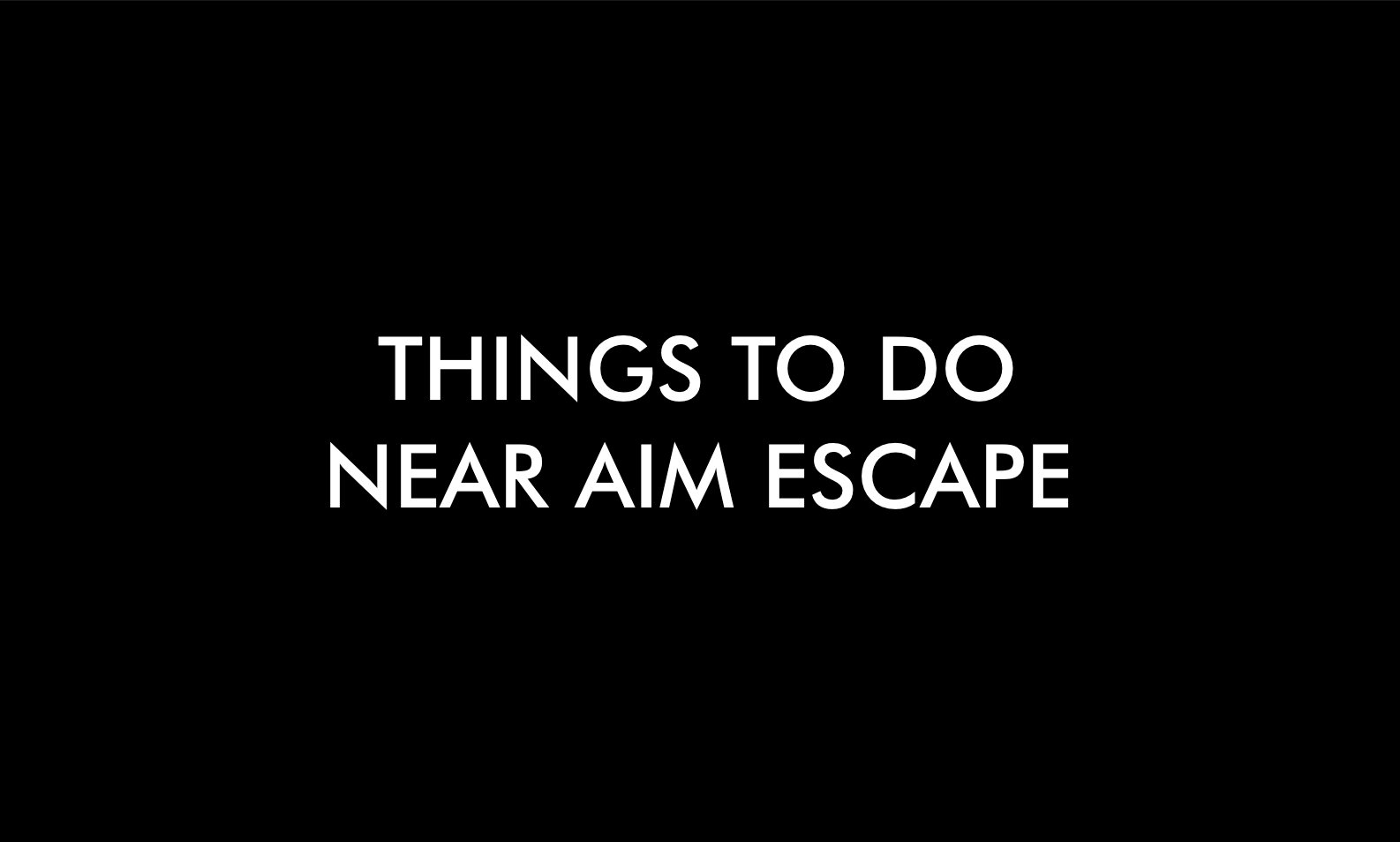 Things To Do Near AIM Escape

When you're planning a trip to do an escape room in London, whether or not you're from London, you probably want to make a day of it! One of the great things about AIM Escape is our location – unlike some escape rooms, we are not stuck away on an industrial estate in the middle of nowhere, we're right in The City of London.

Located just two minutes walk away from Aldgate East Station, AIM Escape is fortunate enough to be surrounded by some other really great entertainment spaces. There is so much to do within a short walk; whether you're looking to watch a movie at Curzon Cinema next door to us or maybe you want to go to the Jack the Ripper museum which is 5 minutes walk away. Perhaps a trip to the infamous Brick Lane, located just 10 minutes away is more your speed. Whatever if it is you're looking to do, there is a whole world of adventure to be hand within minutes of AIM Escape.

If you've never done an escape room before, then AIM Escape is the perfect choice for your first escape room experience in London!

When it came to creating an escape room, we wanted to give our players a truly immersive experience. This means an experience which begins as soon as you set foot in the building and doesn't end until you leave. Using a revolutionary combination of set design, sound effects, storylines and a character based clue system, AIM Escape produces an unparalleled immersive escape room experience.

We have gone to great lengths to ensure that our escape rooms are the most immersive in the UK. The AIM combination of set design, sound effects, storylines and clues, provide players with an escape room experience like no other in London.