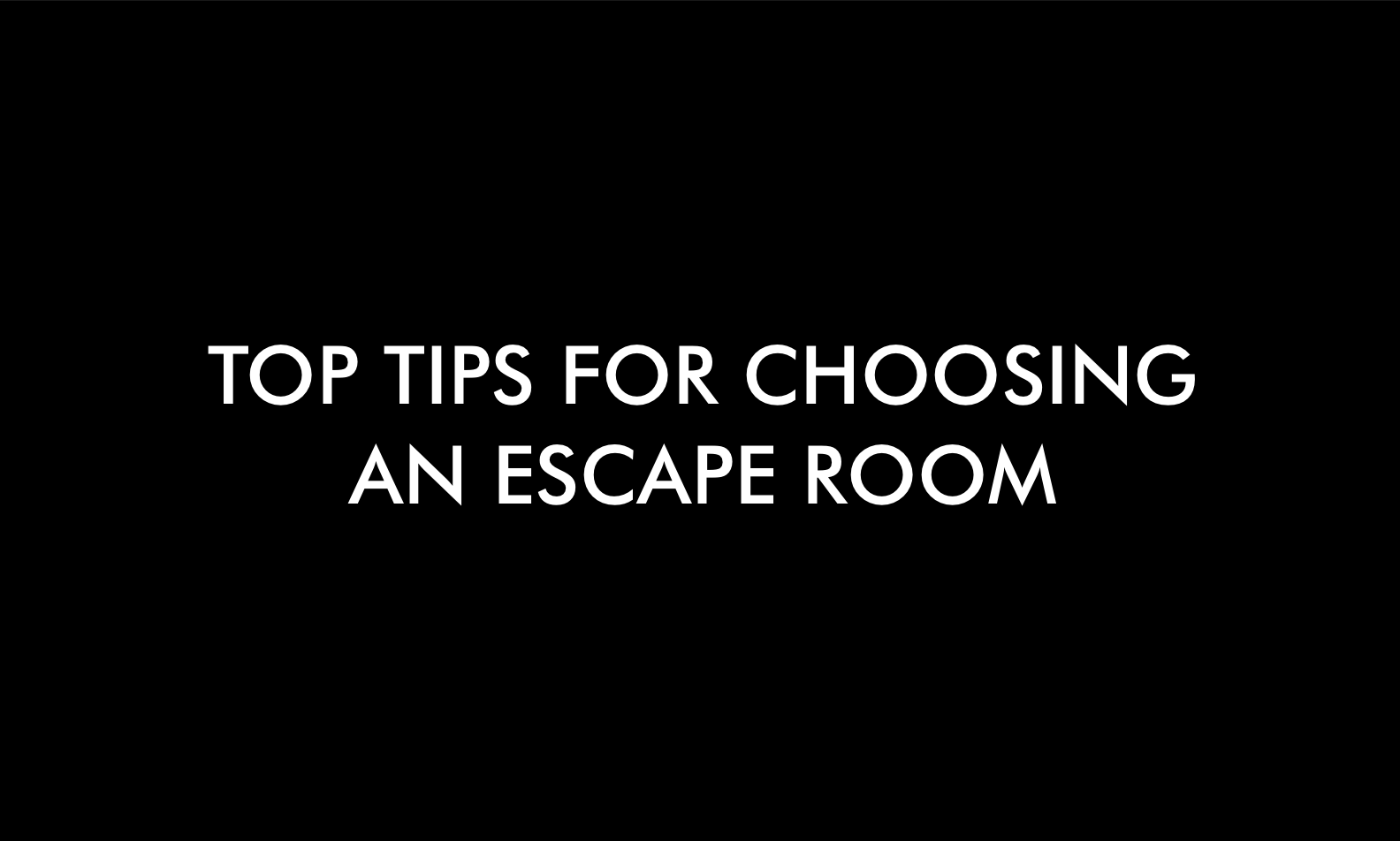 Top Tips For Choosing an Escape Room

Escape rooms are a fantastic way to spend an hour with friends, family or work colleagues, but whether or not you've done one before, there are a number of things to consider when booking an escape room. Different rooms will offer up a different challenge and you will want to pick the one that will be the most enjoyable for your group. Here are our top tips for choosing an escape room.
1. Level of Difficulty
When you are looking at booking an escape room, you will want to choose one which reflects the ability and experience of your group. If you have never done an escape room before, or if you have a group containing younger children, you probably shouldn't pick the hardest escape room which a business has to offer!
For example, with our rooms at AIM Escape Room London, our easiest room is Spy Heroes, which we would recommend for players who have never played an escape room before. Whereas, if you are an experienced escape room player, then we would recommend Patient Zero 2150 or Psychopath's Den, as they are the two most challenging games which we offer.
2. The Theme of the Escape Room
The theme of the escape room you choose is extremely important. At AIM Escape, we have four different rooms, with four different themes. The four different themes we have available at AIM Escape are;
Psychopath's Den – Horror
Patient Zero 2150 – Sci-Fi
Hangover Deja Brew – Comedy
Spy Heroes – Thriller
This means that when you are choosing an escape room, you should choose one which your group will enjoy. For example, if you're all big sci-fi fans, then you should choose Patient Zero 2150 instead of Spy Heroes. All escape rooms should offer a variety of different themes and storylines, so always choose one which your group will find engaging. 
We commonly get asked whether our escape rooms are scary and even though they are horror-themed, they are not necessarily scary. Most escape rooms will not be scary unless they contain live actors or are specifically listed as having jump scares in.
3. Reviews
It's always worth checking review sites such as TripAdvisor, Facebook and Google before booking an escape room as these will give you an indication as to how good the escape room is. These websites give you a chance to read real customer reviews and get a feel for what each of the rooms is like. Things to look out for are what people say about the rooms, the customer service, the puzzles and the location.
4. Choose an Escape Room in a Premium Location
When it comes to choosing an escape room, you want to choose one which is in a premium location. This means choosing one that is close to transport links and close to local amenities such as restaurants, cafes, cinemas or other activity centres.
At AIM Escape Rooms London, we are fortunate to be located in a great, premium location. We are just three minutes walk from Aldgate East Station and located next door to a cinema. We are lucky enough to be surrounded by a large number of great restaurants, cafes, hotels and bars within a minute walk of the venue.
5. Private or Public Bookings
An important thing to consider is whether your booking is going to be private or public. If there are only two or three people in your group, some escape rooms will mix you in with other smaller groups to form one large group. Here at AIM Escape, we never mix groups. Whether there is two of you or five of you, it will only be your group in the game.
6. Amount of Players
You should also look at the number of players a room can be played by. If you have a group of 10 and you all want to play at the same time, it will be very hard to find a room to fit you all in. On the flip side, if you are a group of two and the room fits ten people, then it may be too hard to complete with just two people.
7. Average Completion Times
Many escape rooms will advertise their average completion rates and times and this is usually a good gauge of how difficult the room is. If you're a competitive person, it also gives you a target time to aim to beat which always adds an extra edge to the escape room experience!
As you can see, there are a number of factors to consider when booking an Escape Room. If you're ready to book your next adventure, head over to our booking page.