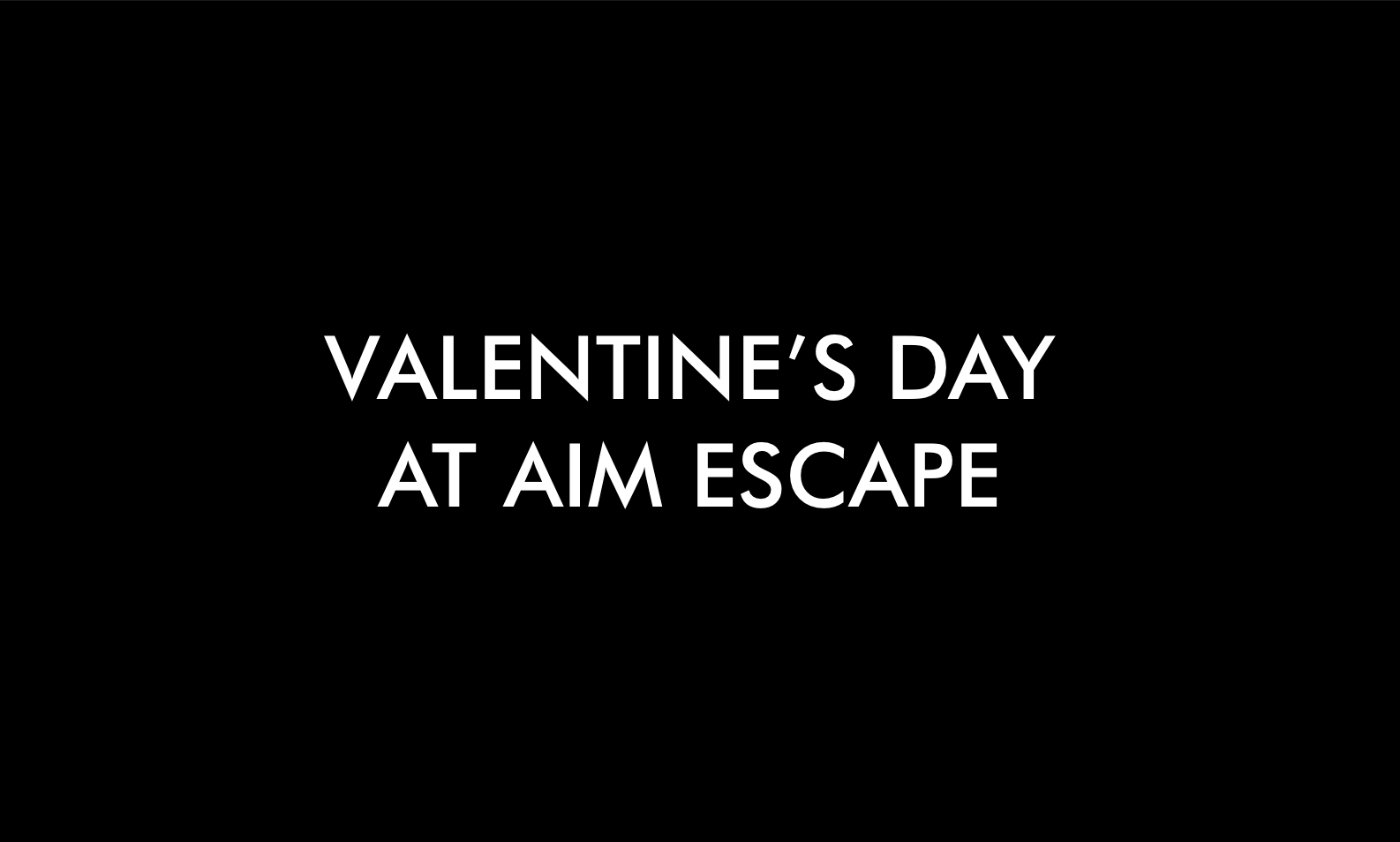 Valentine's Day at AIM Escape
We're approaching our second Valentine's Day at AIM Escape and we're getting ready for everything that brings; roses, chocolates, love and escape rooms...
If you're looking for an escape room for two in London, then you've come to the right place! We are one of the only escape rooms in London that offers rooms for two players, which makes AIM the perfect choice for a Valentine's Day Escape Room! 

What better way to show how much you love someone than in an escape room? Escape rooms make the perfect date night activity, with the two of you using your wits to escape from an immersive, entertaining scenario. There aren't many better things in life than that feeling you get when you've worked together to solve a puzzle or complete an escape room and this makes it great for dates. 
If you're thinking about asking that special someone out on Valentine's Day, or you're planning a blind date, then escape rooms are also an excellent choice for this. Once you're locked in a room together for an hour, you're certainly going to know whether you still like that person!
We've got four different rooms available to play here at AIM and they are all suitable for two players. The rooms that we have are;
Psychopath's Den

A horror themed spectacular in which players awake in a torture chamber after being kidnapped by a deranged psychopath. Our most traditional escape room, featuring a number of keys and padlocks.
Patient Zero 2150

A futuristic sci-fi themed escape rooms with a zombie edge! Players will be tasked with heading into a lab to try and find the cure to a virus which is turning people into flesh eating zombies. This is our most hi-tech room, with no traditional locks or keys.
Hangover Deja Brew

An hilarious escape room strictly for over 18s. This escape room throws players into a hotel room where they will have to piece together the events of the stag party the night before to find the groom and save the wedding! Players will have to take on a series of hilarious puzzles as well as some moral dilemmas. 
Spy Heroes

Have you always wanted to be James Bond? Well now you can in our Spy Heroes escape room! Complete with a laser maze and a series of hi-tech gadgets, whether you're 6 or 60, you'll love this room.
We're also going to be running a number of special Valentine's Day events, including hiding a special £40 gift voucher for 2 people to enjoy food and drinks at Leman Street Tavern! 
To take advantage of this Valentine's Day promotion, simply book an escape room for two at any point on the big day, 14th February.
So if you're looking for something to do on Valentine's Day in London, or you're looking for an escape room for two in London for a date night activity, then AIM is the perfect choice for you.
To book your next escape, click here to head to our booking page.