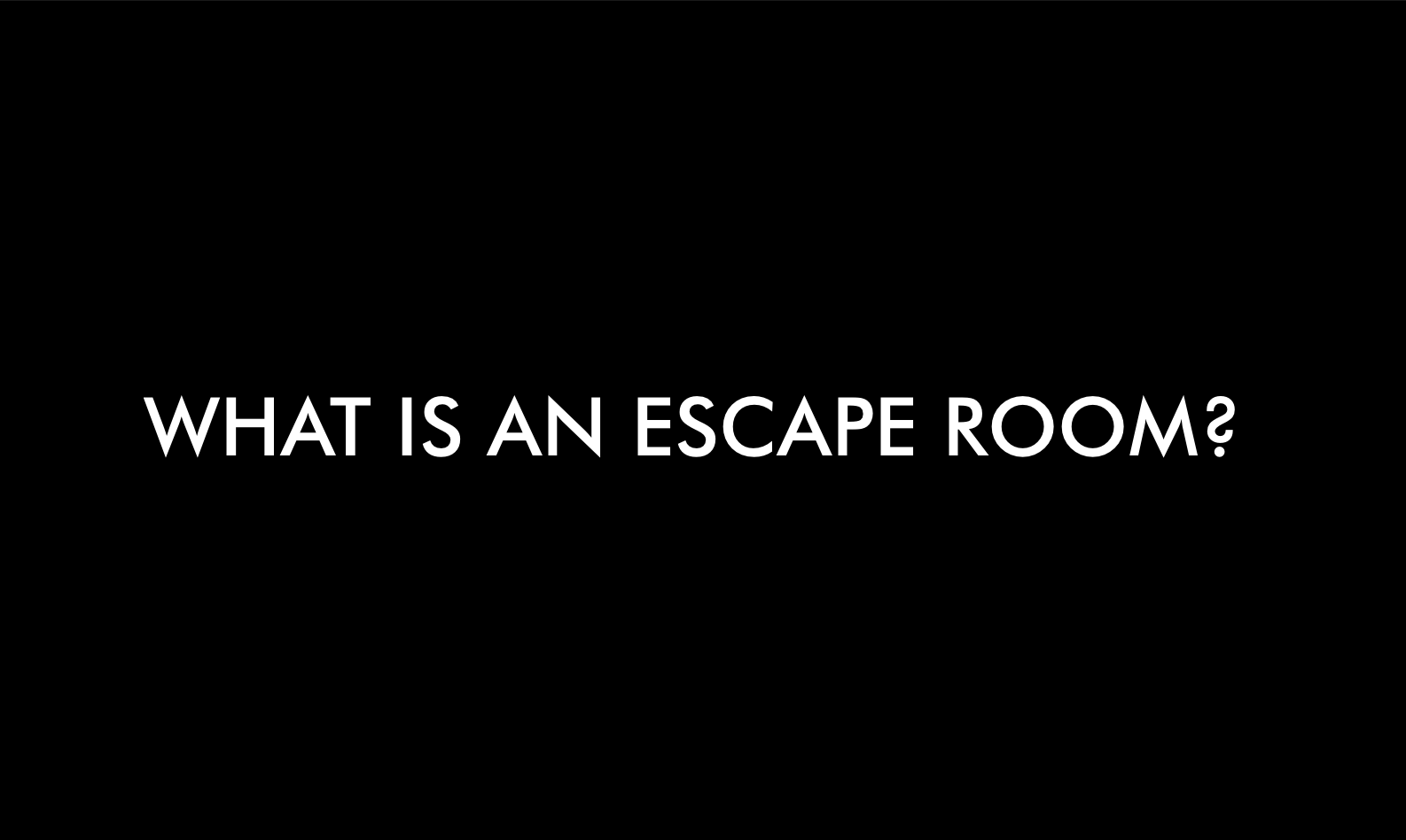 What is an Escape Room?
The chances are that you've probably seen or heard escape rooms mentioned before? But many people are unsure about what an escape room actually is. If you've been thinking about booking an escape room, or you're planning a corporate event or birthday party but you're unsure of what an escape room is, then let the team at AIM Escape Rooms London tell you more!
At its core, an escape room is a physical adventure game in which players solve a series of puzzles and riddles using clues, hints, and strategy to escape from a locked room. Players are given a set time limit in which they must complete these tasks to successfully win the game. All of our rooms at AIM Escape have 60-minute timers on them and that is the most common timeframe for escape games.
What kind of challenges feature in an Escape Room?
Puzzles, riddles and physical challenges are at the heart of every escape room. We wouldn't want to give any clues away about what puzzles our rooms feature, but we like to think that our puzzles are a little different to most other escape rooms around the world.

At AIM Escape Rooms, we make use of cutting edge technologies to give you a revolutionary escape room experience like no other. Our rooms are fully immersive experiences, meaning that if you woke up in one of our rooms, you would truly believe your surroundings.
Who are Escape Rooms for?
You may be asking, who are escape rooms for? The answer is everyone! Anyone and everyone can play our escape room games at AIM. Escape rooms are the perfect choice for corporate events, team building exercises, birthdays, stag and hen parties, dates, Halloween and much, much more. We've even got our Spy Heroes game which is perfect for children's parties
Are Escape Rooms Difficult?
Escape Rooms are designed to be challenging but that doesn't mean that they should be too hard to be enjoyable! We have four rooms of varying levels of difficulty at AIM Escape Rooms in London and we believe that we have found the perfect balance between challenge and enjoyment. No one wants to breeze through an escape room with 30 minutes to spare but no one wants to be left confused and frustrated.

Our operators are always listening to your game, so if we can tell that you're completely stuck, we can provide you with in-game hints. This means that we will never ruin a puzzle that you were about to get on your own and it also means that you won't get too frustrated by being stuck on one puzzle for too long. If you're worried about the difficulty of a game, don't be! 

What happens at the Escape Room?
When you arrive, you will be greeted by one of our hosts who will help you to stow away any possessions in our lockers. You will then be taken through to one of the four game areas where our host will brief you about the general rules of the game and also give you the backstory of the game. After that, you are locked in the room and the rest is up to you! You will find clues, puzzles and riddles around the room and over the next 60 minutes it is your job to find a way out!

If you think you're ready to take on the challenge, book your escape room experience today!