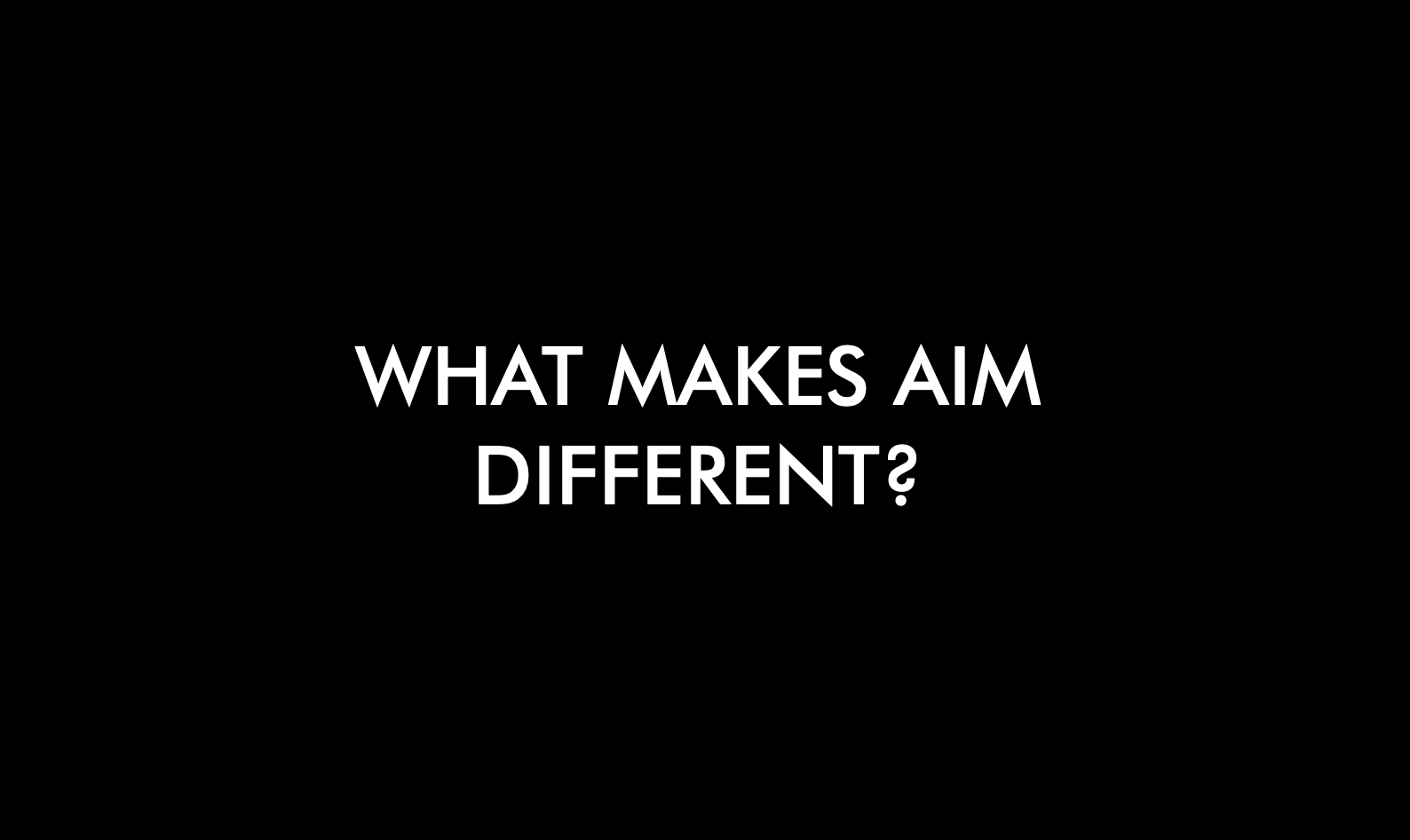 What Makes AIM Escape Rooms Different?
 

You may be asking yourself, "What makes AIM Escape Rooms different?". This is a question we get asked all the time. When we created AIM Escape Rooms, we wanted to create an escape room experience like no other. Our mission was to create a fully immersive experience with state of the art automation, so that if you woke up in one of our rooms, you would truly believe your surroundings. After visiting numerous other escape rooms in London, we believe that ours provides a premium, revolutionary experience.
 
Our Vision

When designing AIM Escape Rooms, we wanted to move away from the era of combinations, keys and padlocks and create something truly innovative and original. Each one of our four experiences features multiple rooms with a vast array of puzzles, games and riddles to be found within them. If you're looking for a premium escape room in London, you have come to the right place!

We have rooms to suit everyone. From our horror spectacular, 'Psychopath's Den', to our futuristic sci-fi survival room, 'Patient Zero 2150', a room for strictly over 18's called, 'Hangover Deja Brew' and finally, 'Spy Heroes', which presents challenges that escapees of all ages can enjoy!
 
The AIM Escape Room Experience

When you visit AIM Escape Rooms, you will see our vision before you've even entered the door. The slick exterior showcases the keen eye for style, design and detail that you will experience throughout your experience. Located right in the heart of London, just moments from Aldgate East Station, upon arrival, you will immediately see that this is not just any escape room, this is AIM Escape Rooms.

We know that escape rooms are truly judged on the quality of their games and that is where we believe that we excel. We have a huge variety of puzzles and games to solve, featuring the latest cutting edge technologies developed specifically for our escape room. With a huge selection of both mental and physical challenges (but not too physical, don't worry!) to enjoy as you battle to escape within 60 minutes, you are sure to be tested.
 
Our Rooms
Psychopath's Den
Inspired by some of our favourite horror films, Psychopath's Den transports players to a hellish, torture chamber with blood soaked walls and a real crematorium. This is our most popular room and features some of our most fiendishly designed puzzles to go along with an increasing sense of impending doom.
 
Patient Zero 2150

Set in the not so distant future in the secret facility of rogue scientists who have breached all moral boundaries in creating pathogens that create non-humans, you will be tasked with saving humankind by containing the spread of this virus. Get ready to put on your lab coat and have your mind put to the test.
 
Hangover Deja Brew

An 18-plus experience for pleasure seeking adults. The morning after the turbo-charged stag night before. A hotel room filled with dishevelled bodies and empty bottles. Things got a little out of hand didn't they – or can't you recall? Seems not. One person is missing – the groom. The wedding is only hours away and you're locked in the suite. His cell is dead and reception's not picking up. You need to piece together the events of last night using the clues scattered around to get out, find the groom and save the ceremony. Things got very naughty last night.
 
Spy Heroes

Are you ready for the life on an international spy? If the answer is yes, then our Spy Heroes game is waiting for you. This game is perfect for both adults and children with a fantastic set of puzzles, games and physical challenges that the whole family will enjoy. If you've always wanted to be James Bond or Jason Bourne, come and live out your fantasies at AIM Escape Rooms!

If you like the sound of what you have read so far and are up for the challenge, book your experience today!