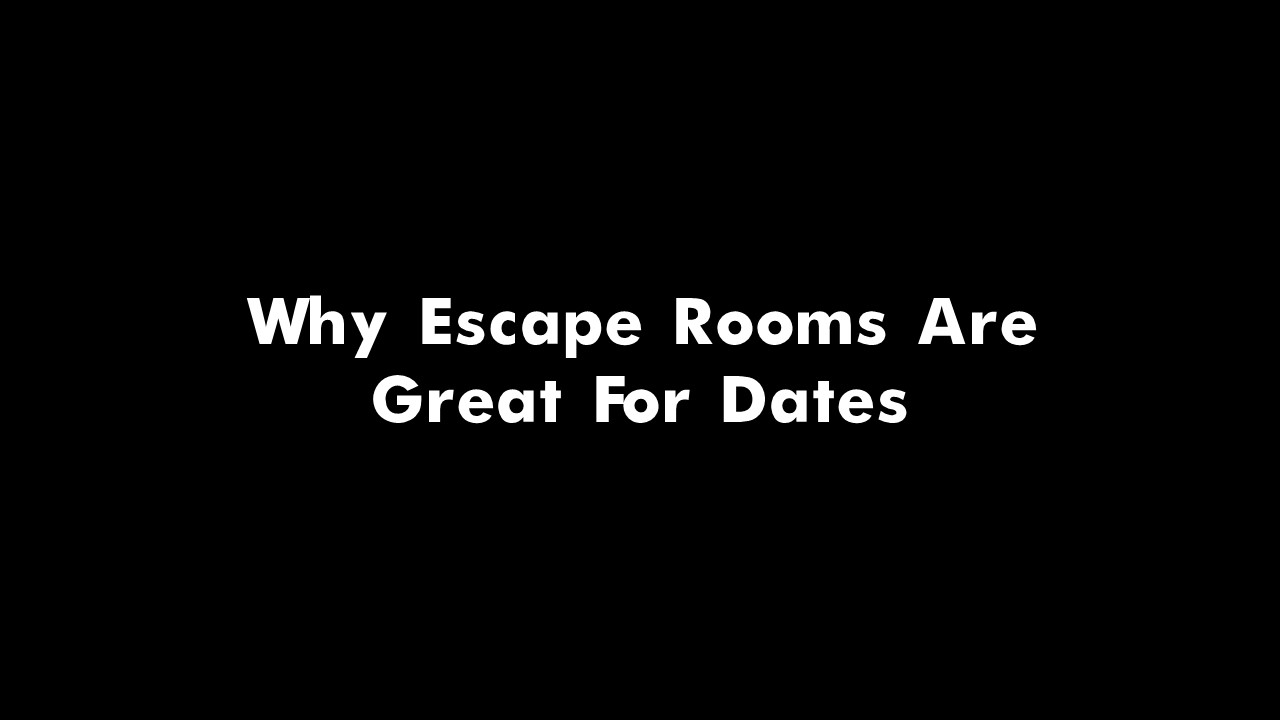 Why Escape Rooms Are Great For Dates
Finding something to do on a date can be tough, whether it's a first date, blind date or date night, there's a whole world of options out there and you want to get it right. You may not have considered an escape room as a date option, but I'm here to tell you that escape rooms are great for dates!
Escape Rooms For Two Players
Here at AIM Escape, we're lucky enough to be one of the only escape rooms for two players in London. Most escape rooms require you to have a minimum of three players, but we have designed our escape rooms so that they can be completed by only two players. We also never mix groups, so it will just be the two of you in the room, no-one else. You'll really get that quality alone time together! 
No Distractions
There's no phones, laptops, Netflix or any other distractions when you're in an escape room. It is just you and your partner and you can have fun without checking Instagram every ten minutes.
You Can Work Together
Escape rooms give you a chance to work together and this is probably something you don't often get to do as a couple. This brings you closer together and you will probably learn some things about yourself and the other person that you didn't know! 
Improves Communication
One of the reasons that escape rooms are so popular with companies for team building events is that they improve teamwork and communication. You may have heard that communication is also extremely useful in a successful relationship, so as a couple, doing escape rooms can help improve communication between the two of you.
In an escape room, you will need to communicate clearly and effectively to solve puzzles and work towards a common goal, something that is great for relationships.
You'll Get To Know Them Fast
If it's a blind date, or a first date and escape room for two in London is the perfect place to get to know someone fast! You'll be locked in together for an hour, with no other distractions. It'll just be the two of you and people's true personalities come out pretty quickly under pressure! You'll soon know whether they're a keeper or a bit of a crazy person...

 
Feelings Of Elation
There aren't many better feelings than the feeling of beating a really challenging escape room. When you complete it together, the shared success will bring you closer! 
If you're looking for things to do in London or just an escape room for two in London, then you've come to the right place! Head over to our bookings page now to experience the most immersive escape rooms in London!