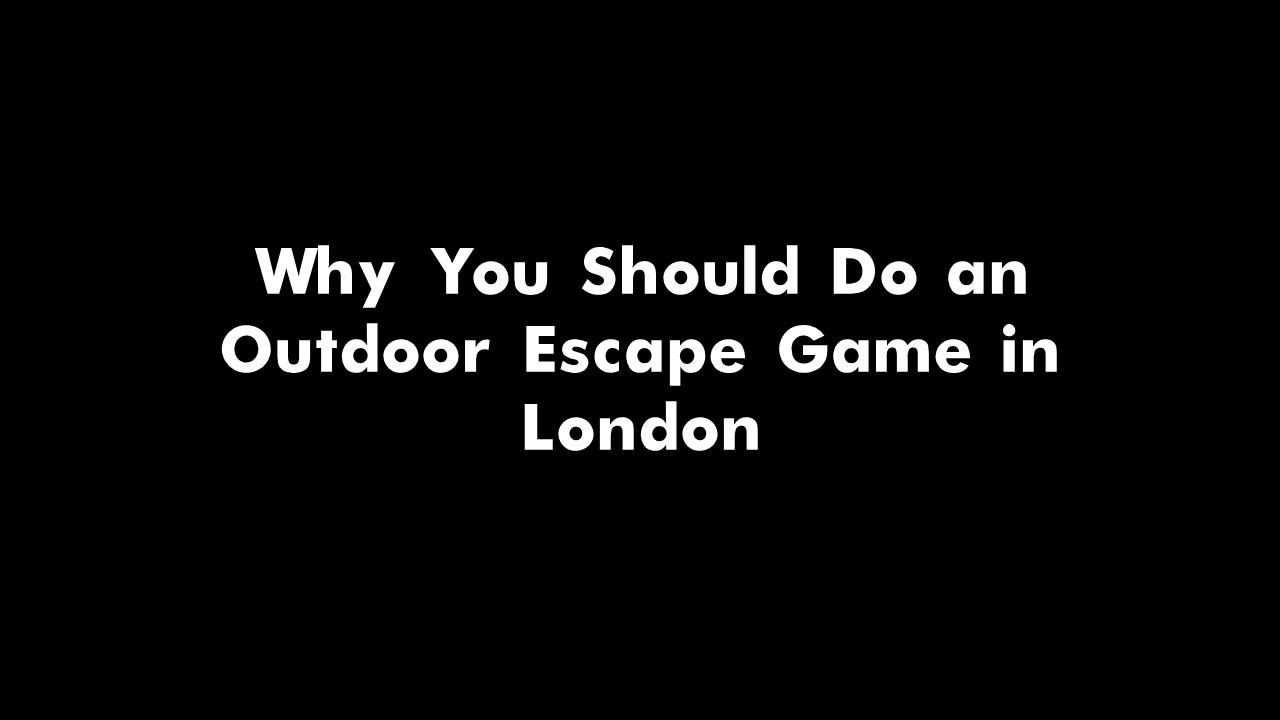 Why You Should Do An Outdoor Escape Game in London
First of all, you might be wondering exactly what an outdoor escape game is, well, let me tell you! Outdoor escape games combine the best parts of escape rooms with scavenger hunt adventure games, all in a thrilling outdoor setting.
Here at AIM, our outdoor escape games in London make use of high tech augmented reality as well as a huge number of gadgets which allow you to interact with the real world environment around you.
Outdoor escape games are perfect if you're looking for an outdoor activity that's fun, exciting and challenging. If you've done indoor escape rooms before, then outdoor games will bring a whole different set of challenges and puzzles your way and if you've never done an indoor escape room before, then you're missing out! Whether you live in London, or you're visiting, our outdoor escape games are a great way to see the sights and sounds of the city whilst taking part in a thrilling, challenging game! 
Here at AIM Escape Rooms in London, we have taken the best elements of our indoor escape rooms and brought them to our brand new outdoor escape games. We currently have two games available to book, with a third on the way very soon.  
Operation Mindfall
Do your best James Bond impression as you take the latest spy gadgets with you to try and save the world from disaster! Suitable for ages 16 and up, this is a great game for days out with friends and family, as well for team building events.  
Magic Portal
Can you stop close the Magic Portal by collecting the crystals to evil creatures entering the world? Find out in our family friendly outdoor escape game. Suitable for ages 8 and up, this is a great game for both children and adults, with plenty for both to enjoy!
Both of our outdoor games are suitable for teams of between 2-4 players, but if you have a group larger than that, then we can have multiple teams playing the same game at the same time, allowing you to compete against each other!
To book one of our fantastic outdoor escape games in London,
head to the bookings page here
. Or for more info, drop us an email to
info@aimescape.com
Happy Escaping!