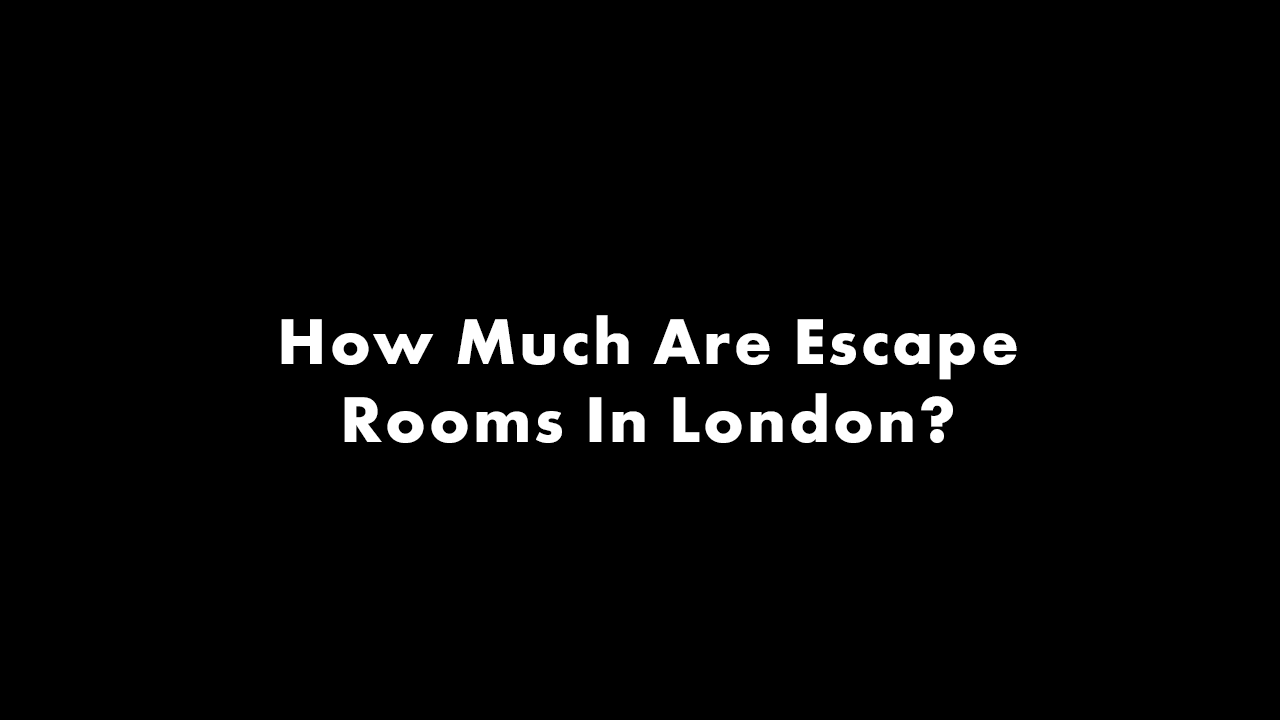 Escape rooms have massively grown in popularity over recent years. They're a unique, truly immersive experience that tests your powers of deduction, teamwork and nerves to the limit. They allow you to experience a range of scenarios, giving you the opportunity to encounter different environments and take part in absorbing challenges. Some are cryptic, others are tense and spooky, all of them will challenge your powers of deduction.
 
What exactly is an escape room?
An escape room will usually consist of a series of puzzles that players will need to solve in order to progress. These puzzles can be simple, such as finding a hidden key, or you might need to decode a message.

You need to use all of your deductive powers and problem solving skills to escape the room. It's important to remember that the clock is ticking and you only have a limited time in which to escape.

Many escape rooms are designed for individual players, but most are group activities. Escape rooms often require players to split into pairs to search different parts of the room to find those all important clues. Escape rooms help build team skills, and players that work collaboratively are much more likely to be successful.
 
Are escape rooms expensive?
As escape rooms have become more popular over recent years their price has decreased. This means that it's never been more affordable to visit one. Escape rooms will have different levels of sophistication and will offer various degrees of experience. There are escape rooms for all budgets, and if you book for a group you're likely to find that you will gain access to even more competitive pricing. As a day or evening out to celebrate a birthday, stag or hen party, or work event, escape rooms are highly competitive compared to other activities.
 
What kind of people visit escape rooms?
All kinds of people visit escape rooms. From the young to the old, escape rooms are loved by everyone. They're particularly popular with people who love a challenge. Escape rooms are often themed around popular culture and this is part of the attraction.

Perhaps you're looking for something historic, or science-fiction based? Some are themed around a dystopian future or are rooted in gothic horror. Whatever your particular tastes, you're likely to find an escape room that matches them. From couples, groups of friends, families and corporate groups, escape rooms are a fun challenge for all kinds of people.
 
How much are escape rooms?
The cost of escape rooms can differ widely depending on their level of sophistication and the number of people in your group. You can expect to pay around £30 + per participant for escape rooms, with busier and more popular times being more expensive. If you want to enjoy escape rooms on a budget, then why not visit during the quieter times of the week?
 
Money saving packages
Escape rooms are a highly popular way to celebrate a birthday, stag or hen party, or as a team building activity. Many escape rooms offer packages for groups that offer a significant discount on the price per person.

If you're looking for a fun, challenging and different way to celebrate a significant event, then a London escape room can be a great option.
 
A chilling escape room experience in east London
If you're looking for a truly chilling escape room experience, then the Psychopath's Den is a must. It's located at the amazing AIM Escape in east London, which takes the escape room concept to the next level. It's a destination of choice for escapees who crave extreme challenges, complex narratives and hyper-realistic sets and props.

Psychopath's Den is not for the fainthearted. As soon as the door slams shut, you'll feel a sense of terror overcome come you. Evil is everywhere, and your heart races as each nerve shredding minute creeps past. The psychopath himself is lurking in the shadows, and your only chance of escape is by solving his crazed puzzles.

This dark and menacing escape room contains a real crematorium and gallons of the red stuff. Psychopath's Den is a must for anyone who loves horror tinged and adrenaline-filled frights.

The Psychopath's Den has a capacity of 5 people and you can expect to spend 60 minutes attempting to escape. Participants need to be 16+ and charges for the game begin at £30.